If you've ever heard the phrase 'mind over matter', you might know it means being able to control a problem with the power of the mind.
The idea is that your mind can keep you going even when you are physically tired.
In property investment you need the right mindset to succeed. There are times when you'll be discouraged, hurt, or ready to give up.
Training your mind to keep going and to always find solution will be how you make it to success.
We've gathered some insightful and inspiring quotes from successful investors all of the world. They speak from experience and can be your source of motivation or even ideas when you need them.
Rest assured you'll get even more than real estate investment quotes here too.
Let's begin.
QUOTE 1
"Ninety percent of all millionaires become so through owning real estate. More money has been made in real estate than in all industrial investments combined. The wise young man or wage earner of today invests his money in real estate." – Andrew Carnegie, Billionaire Industrialist.
QUOTE 2
"Buy land, they're not making it anymore." – Mark Twain, Writer and Humorist.
QUOTE 3
"Real estate cannot be lost or stolen, nor can it be carried away. Purchased with common sense, paid for in full, and managed with reasonable care, it is about the safest investment in the world." – Franklin D. Roosevelt, 32nd U.S. President
QUOTE 4
"In the real estate business, you learn more about people, and you learn more about community issues, you learn more about life, you learn more about the impact of government, probably than any other profession that I know of." – Johnny Isakson, Former U.S. Senator.
QUOTE 5
"Landlords grow rich in their sleep without working, risking or economizing." – John Stuart Mill, Political Economist
QUOTE 6
"Buy on the fringe and wait. Buy land near a growing city! Buy real estate when other people want to sell. Hold what you buy!" – John Jacob Astor, Real Estate and Business Mogul.
QUOTE 7
"Now, one thing I tell everyone is learn about real estate. Repeat after me: real estate provides the highest returns, the greatest values and the least risk." – Armstrong Williams, Entrepreneur.
QUOTE 8
"In my experience, in the real-estate business past success stories are generally not applicable to new situations. We must continually reinvent ourselves, responding to changing times with innovative new business models." – Akira Mori, Real Estate Developer.
QUOTE 9
"It is a comfortable feeling to know that you stand on your own ground. Land is about the only thing that can't fly away." – Anthony Trollope, Novelist.
QUOTE 10
"I have always liked real estate; farm land, pasture land, timber land and city property. I have had experience with all of them. I guess I just naturally like 'the good Earth,' the foundation of all our wealth." – Jesse Jones, Entrepreneur.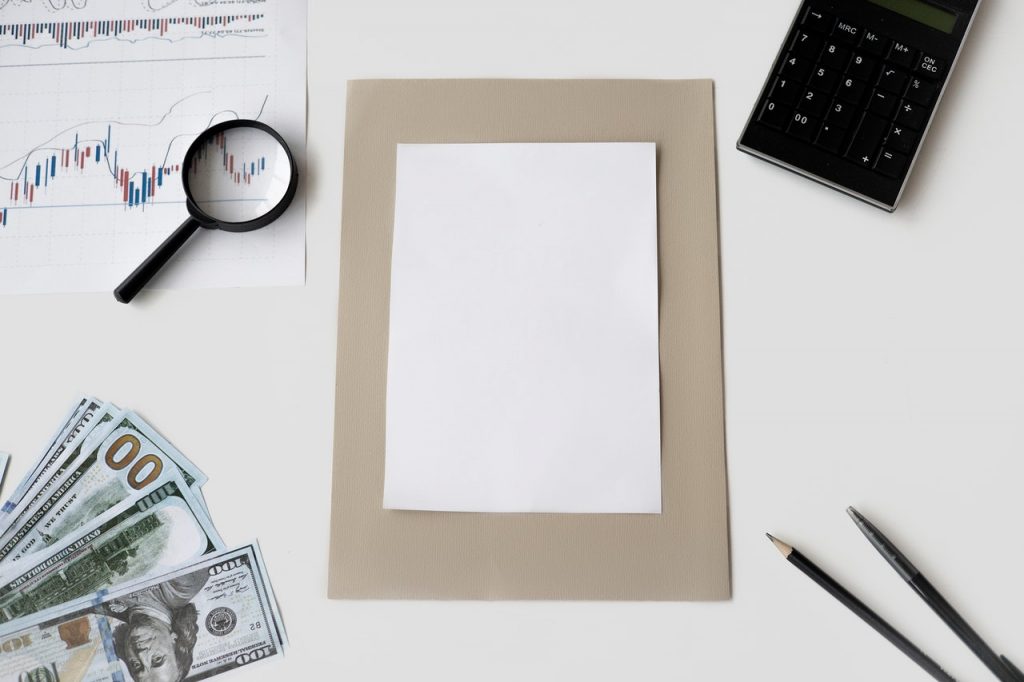 QUOTE 11
"Games are won by players who focus on the playing field—not by those whose eyes are glued to the scoreboard. If you instead focus on the prospective price change of a contemplated purchase, you are speculating. There is nothing improper about that. I know, however, that I am unable to speculate successfully, and I am skeptical of those who claim sustained success at doing so." – Warren Buffett, Billionaire Investor.
QUOTE 12
"The best investment on Earth is earth." – Louis Glickman, Real Estate Investor.
QUOTE 13
Buying real estate is not only the best way, the quickest way, the safest way, but the only way to become wealthy." – Marshall Field, Entrepreneur
QUOTE 14
"To be successful in real estate, you must always and consistently put your clients' best interests first. When you do, your personal needs will be realized beyond your greatest expectations." – Anthony Hitt, Real Estate Professional.
QUOTE 15
"Some people look for a beautiful place. Others make a place beautiful." – Hazrat Inayat Khan, Spiritualist.
QUOTE 16
"Every person who invests in well-selected real estate in a growing section of a prosperous community adopts the surest and safest method of becoming independent, for real estate is the basis of wealth." – Theodore Roosevelt, Former U.S. President.
QUOTE 17
"I still think buying a home is the best investment any individual can make." – John Paulson, Billionaire
QUOTE 18
"A funny thing happens in real estate. When it comes back, it comes back up like gangbusters." – Barbara Corcoran, Real Estate Investor.
QUOTE 19
"If you're not going to put money in real estate, where else?" – Tamir Sapir, Business Mogul.
QUOTE 20
"Don't wait to buy real estate. Buy real estate and wait." – Will Rogers, Actor.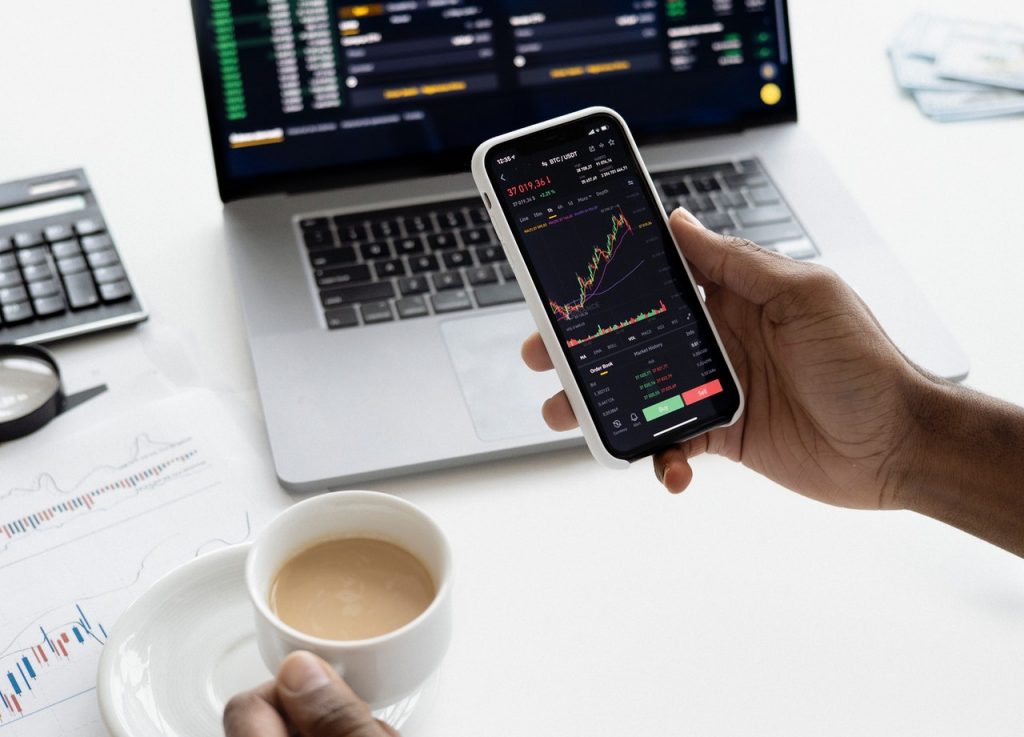 QUOTE 21
"Buy real estate in areas where the path exists…and buy more real estate where there is no path, but you can create your own." – David Waronker, Real Estate Investor and Company Founder.
QUOTE 22
"The most important quality for an investor is temperament, not intellect… You need a temperament that neither derives great pleasure from being with the crowd or against the crowd." – Warren Buffett, Billionaire Investor.
QUOTE 23
"Invest in yourself. Your career is the engine of your wealth". – Paul Clitheroe, Presenter.
QUOTE 24
"Never count on making a good sale. Have the purchase price be so attractive that even a mediocre sale gives good results" – Warren Buffet, Billionaire Investor.
QUOTE 25
"Find out where the people are going and buy the land before they get there." – William Penn Adair, Actor.
QUOTE 26
"Real estate practice is not about selling or buying a home. It's about representing your client's greatest asset to your client's greatest benefit." – Alex Delgado.
QUOTE 27
"The house you looked at today and wanted to think about until tomorrow may be the same house someone looked at yesterday and will buy today." – Koki Adasi, Real Estate Agent.
QUOTE 28
"There have been few things in my life which have had a more genial effect on my mind than the possession of a piece of land". – Harriet Martineau.
QUOTE 29
"You can never solve a problem with the same kind of thinking that created the problem in the first place." – Albert Einstein, Genius.
QUOTE 30
"In the business world, the rearview mirror is always clearer than the windshield" – Warren Buffett, Billionaire Investor.
QUOTE 31
"Know what you own, and know why you own it." – Peter Lynch, Investor.
QUOTE 32
"Go for a business that any idiot can run – because sooner or later, any idiot probably is going to run it." – Peter Lynch, Investor.
QUOTE 33
"We don't have to be smarter than the rest. We have to be more disciplined than the rest." – Warren Buffett, Billionaire Investor.
QUOTE 34
"Owning a home is a keystone of wealth… both financial affluence and emotional security."– Suze Orman, Financier.
QUOTE 35
"The more you know about your customers, the more you can provide to them information that is increasingly useful, relevant and persuasive." – Jay Baer, Writer.
QUOTE 36
"If you do not like real estate, all you have to do is make hamburgers, build a business around that hamburger, and franchise it." – Robert Kiyosaki, Businessman.
QUOTE 37
"Property has its duties as well as its rights." – Thomas Drummond, Engineer.
QUOTE 38
"What we call real estate – the solid ground to build a house on – is the broad foundation on which nearly all the guilt of this world rests." – Nathaniel Hawthorne, Novelist.
QUOTE 39
"Buy on the fringe and wait. Buy land near a growing city! Buy real estate when other people want to sell. Hold what you buy!" – John Jacob Astor.
QUOTE 40
"Rule No. 1: Never lose money. Rule No. 2: Never forget rule No.1" – Warren Buffett, Billionaire Investor.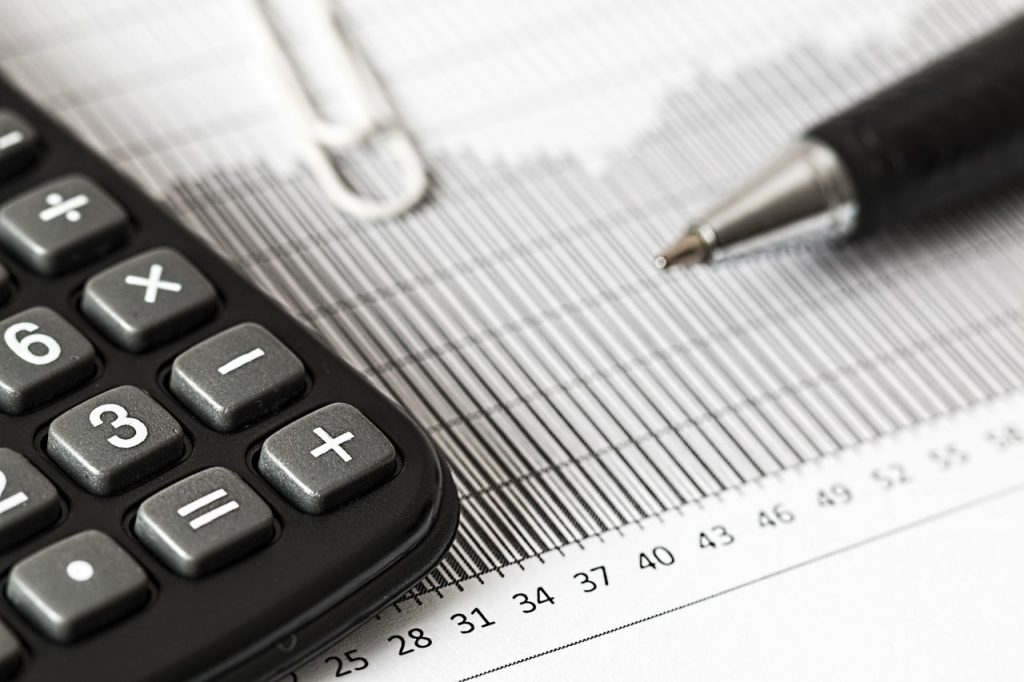 QUOTE 41
"Progress always involves risk. You can't steal 2nd base and keep your foot on 1st"– Fred Wilcox, Director.
QUOTE 42
"Don't look for the needle in the haystack. Just buy the haystack!" -Jack Bogle, Investor.
QUOTE 43
"There is something in people; you might even call it a little bit of a gambling instinct… I tell people investing should be dull. It shouldn't be exciting. Investing should be more like watching paint dry or watching grass grow. If you want excitement, take $800 and go to Las Vegas." – Paul Samuelson, Economist.
QUOTE 44
"Still, I figure we shouldn't' discourage fans of actively managed funds. With all their buying and selling, active investors ensure the market is reasonably efficient. That makes it possible for the rest of us to do the sensible thing, which is to index. Want to join me in this parasitic behavior? To build a well-diversified portfolio, you might stash 70 percent of your stock portfolio into a Wilshire 5000-index fund and the remaining 30 percent in an international-index fund." – Paul Samuelson, Economist.
QUOTE 45
"The intelligent investor is a realist who sells to optimists and buys from pessimists." ― Benjamin Graham, Economist.
QUOTE 46
"An investment operation is one which, upon thorough analysis, promises safety of principal and an adequate return. Operations not meeting these requirements are speculative."― Benjamin Graham, Economist.
QUOTE 47
"It's not whether you're right or wrong that's important, but how much money you make when you're right and how much you lose when you're wrong." -George Soros, Investor.
QUOTE 48
"But investing isn't about beating others at their game. It's about controlling yourself at your own game." ― Benjamin Graham, Economist.
QUOTE 49
"If you don't control your environment somebody else will." -Grant Cardone, Author.
QUOTE 50
"People who invest make money for themselves; people who speculate make money for their brokers." ― Benjamin Graham, Economist.
QUOTE 51
"Most people think buying is investing, but they're wrong [it] doesn't make you an investor any more than buying groceries makes you a chef." -Gary Keller.
QUOTE 52
"plant trees that other men will sit under." ― Benjamin Graham, Economist.
QUOTE 53
"Bull markets are born on pessimism, grown on skepticism, mature on optimism and die on euphoria. The time of maximum pessimism is the best time to buy, and the time of maximum optimism is the best time to sell." – Sir John Templeton, Investor.
QUOTE 54
"An investor who has all the answers doesn't even understand all the questions." – Sir John Templeton, Investor.
QUOTE 55
"Before you start trying to work out which direction the property market is headed, you should be aware that there are markets within markets." -Paul Clitheroe, Presenter.
QUOTE 56
"Buyers decide in the first eight seconds of seeing a home if they're interested in buying it. Get out of your car, walk in their shoes and see what they see within the first eight seconds." -Barbara Corcoran, Real Estate Investor.
QUOTE 57
"Success is actually a short race—a sprint fueled by discipline just long enough for habit to kick in and take over." -Gary Keller.
QUOTE 58
"Everyone can invest in average opportunities; wealth is built by investing in the greatest opportunity the economy presents." -Giovanni Fernandez, Owner & CEO, National Real Estate.
QUOTE 59
"In real estate, you make 10% of your money because you're a genius and 90% because you catch a great wave." – Jeff Greene, Entrepreneur,
QUOTE 60
"I will forever believe that buying a home is a great investment. Why? Because you can't live in a stock certificate. You can't live in a mutual fund." – Oprah Winfrey, TV personality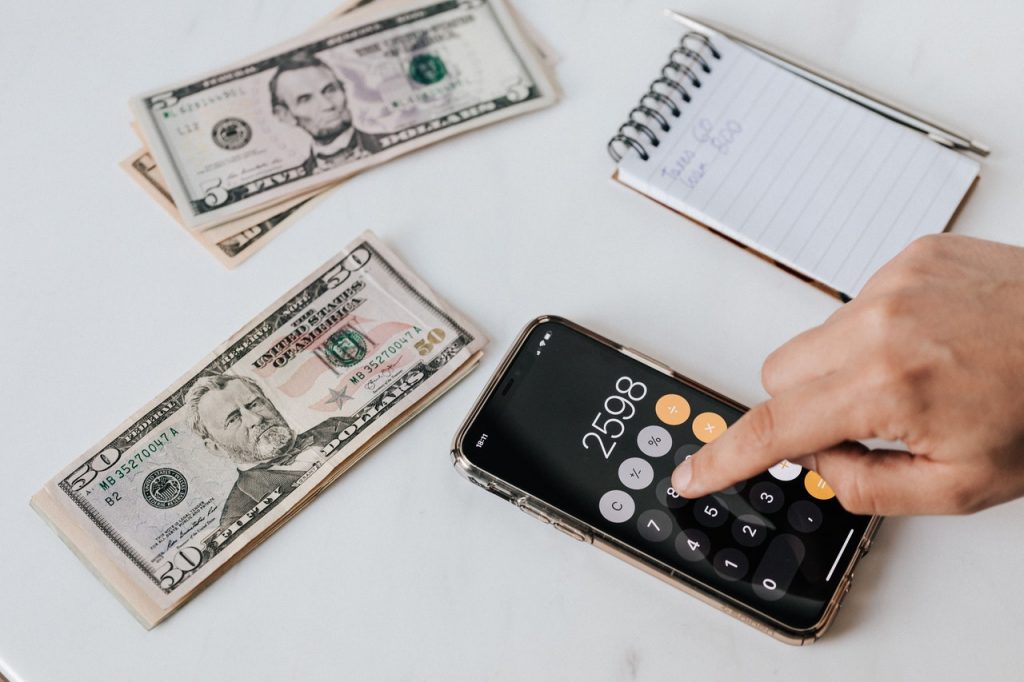 QUOTE 61
"When you invest, you are buying a day that you don't have to work." – Aya Laraya, Realtor and Investor.
QUOTE 62
"Success in real estate starts when you believe you are worthy of it." –Michael Ferrara.
QUOTE 63
"If you don't like where you are, move. You are not a tree."– Jim Rohn, Entrepreneur, Author and Motivational Speaker.
QUOTE 64
"When one door closes, buy another one and open it yourself." –Anonymous
QUOTE 65
"You cannot afford to live in potential for the rest of your life, at some point, you have to unleash the potential and make your move." – Eric Thomas.
QUOTE 66
"You are not buying a house, you are buying a lifestyle."– Anonymous.
QUOTE 67
"You get recessions, you have stock market declines. If you don't understand that's going to happen, then you're not ready, you won't do well in the markets." – Peter Lynch, Investor.
QUOTE 68
"You will come to know that what appears today to be a sacrifice will prove instead to be the greatest investment that you will ever make." – Gordon B. Hickey, Researcher.
Final thoughts
Hopefully, most of these investment quotes can help you through your investment journey. Remember that is important to seek knowledge from those ahead of you in real estate. Find a mentor, team, and support system for success.
Crowdestate is one of the very first real estate crowdfunding platforms, established in early 2014.
Start your real estate investment journey by signing up on Crowdestate to access a wide range of pre-vetted real estate investment projects.
Have questions about real estate crowdfunding? Here is our blog post about 7 things you should know about real estate crowdfunding.