Reading time: 1 min.
Crowdstate requires all investors to verify their identities to comply with the anti-money laundering regulations, prevent financial fraud and ensure the security of your investment account.
Read more on why we chose to verify accounts HERE.
Tips on how to take correct pictures of yourself.
PREPARATIONS
Taking a minute to prepare for the verification process will ensure the process will be smooth and speedy.
There are three key items to prepare:
Have your valid ID at hand. You can use your national identity card, passport or driver's license to verify your identity.
Ensure your cellphone's camera is clean and phone is ready to use. You can use your computer's webcam or a tablet as well.
Make sure there is enough light for the camera to capture photos of yourself and your documents.
HOW TO VERIFY?
Log in to your Crowdestate user account at www.crowdestate.eu
Go to "My Profile" and search for "Identity verification".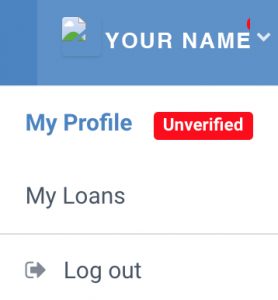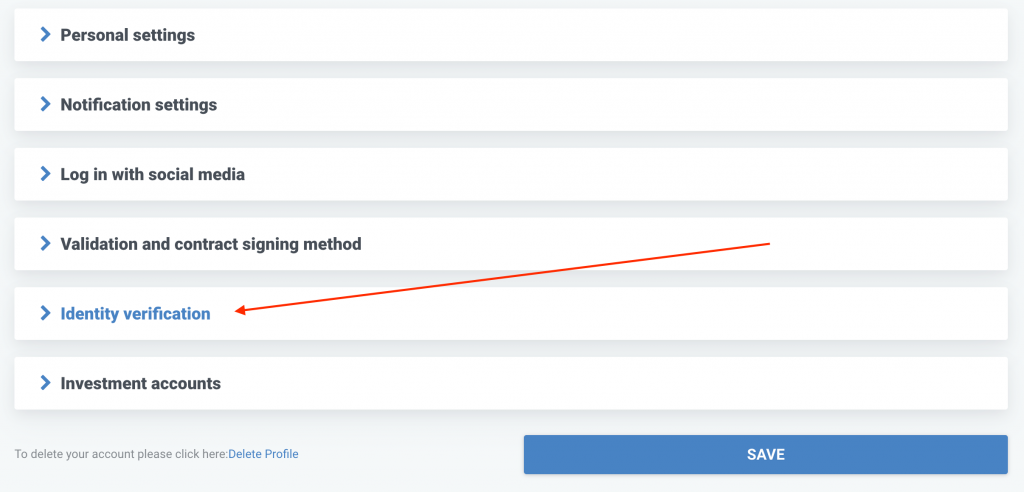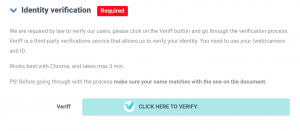 Click on the blue "Click here to verify" button.
Make sure that your full name under "My Profile" matches with the one on your document and agree with the terms and conditions.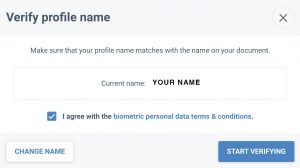 Click on "Start verifying" and you will be forwarded to Veriff's webpage, where you should follow the steps shown in the video:
Further explanation
Choose a document to verify your identity – ID card, passport or driver's license (living permit is not an ID card).
After clicking "Start", take a portrait photo by pressing a "Take photo" button. Before taking the photo, make sure your face is not blurred and press "Continue". In case the photo turns out to be unclear, take a new picture by pressing on "Try again".
Take a picture of your document – front and back side. Make sure the document stays between the guides.
Click on "Finish" to end your verification session. Your data will be uploaded promptly and you can continue your activities on Crowdestate's website. Until your identity verification is completed, you will see an orange dot, which means your verification is in progress.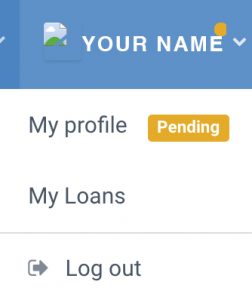 Company's investment account
Go to your investment account settings ('Overview' – 'Settings' – 'Edit account settings'), add additional documents (copy of the registration documents including the names of the persons with representation rights, certificate of the ultimate beneficial owners and an optional company's tax residency certificate). Wait for the confirmation email from Crowdestate.
In case of questions or should you need some help, write to us at info@crowdestate.eu and we'll help you out. Time to verify!