Reading time: 2 min
Yes, it's true.
No, the title is not lying.
We have taken your wishes under consideration and worked long hours to present you Crowdestate's secondary market, where you could trade your investments. And finally our work has been paid off and here it is – the first marketplace in Estonia, where you can buy and sell your real estate investments (imagine a young man putting two fingers in his mouth and whistling in the crowd because it sounds so amazing)!
To make using our secondary market even easier, we are going to show you how to buy, sell and take your investments off the market, but first…
What is Crowdestate's marketplace?
Secondary market is a marketplace, where you can sell your investments to other investors or buy their investments instead, to grow your portfolio.
You can access Marketplace this way:

If you press on the Marketplace button then this is what you are going to see – all the investments that you are able to buy:

How to buy investments on secondary market?
Firstly go to the Marketplace page, where you are able to filter the investment opportunities according to their name if you want to.

When you press on the investment opportunity name it takes you to the page, where you can read all about your chosen investment project. Please make sure you get acquainted with the investment before making the purchase. If you want to buy that investment, then press the button "Buy" after what you are redirected to the investment buy application page.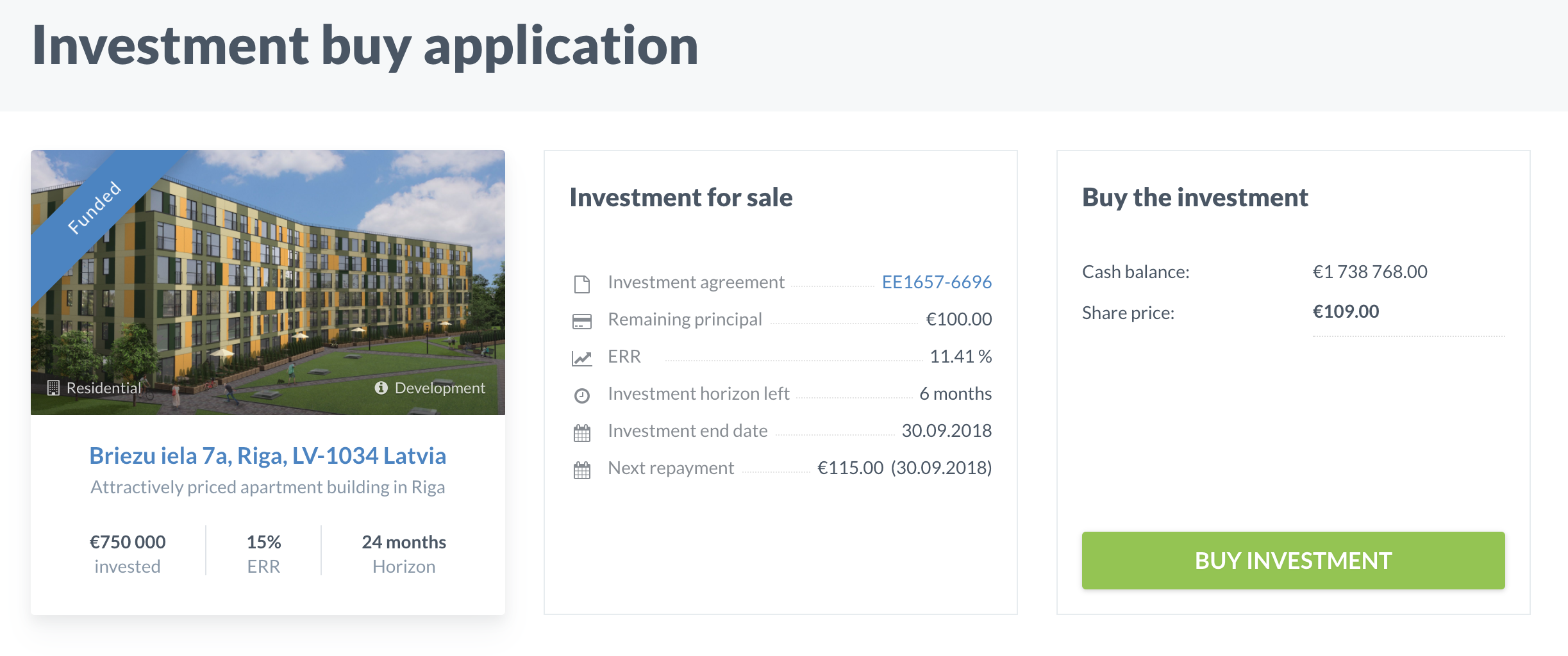 In case you do not have enough funds available on your investment account to buy an investment, then this is the information you are going to see: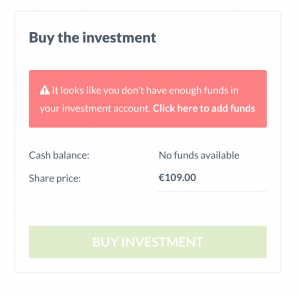 If you do have enough funds available on your investment account, then press the "Buy Investment" button. Use Google Authenticator to confirm the agreement or enter a code, which you received via text message.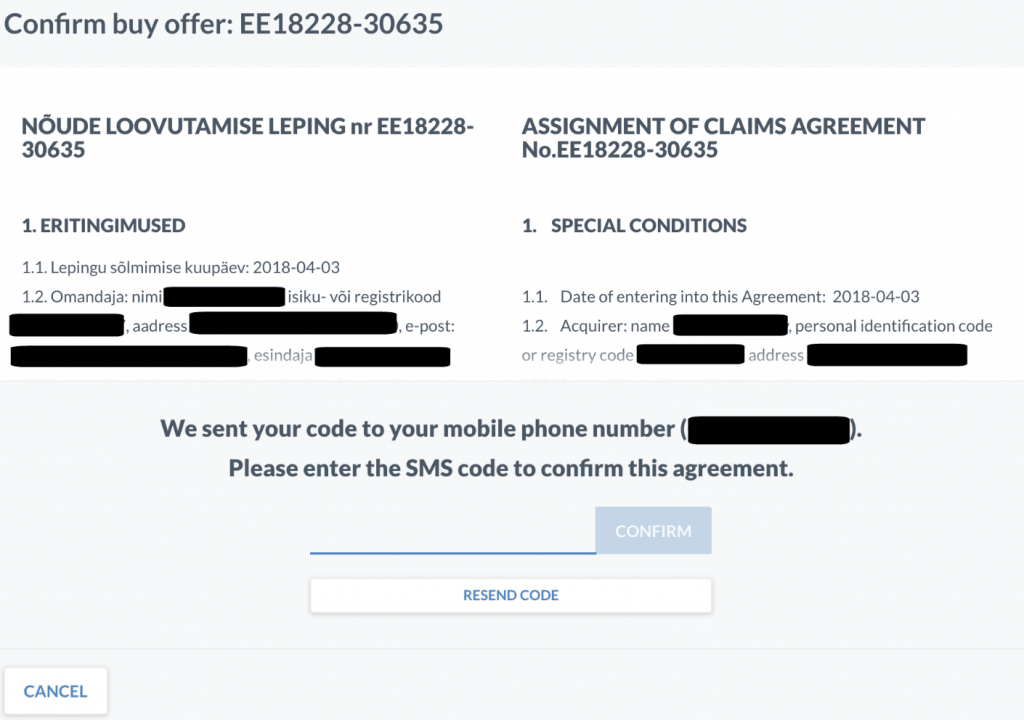 After the purchase you are able to see your investments on your investment portfolio page.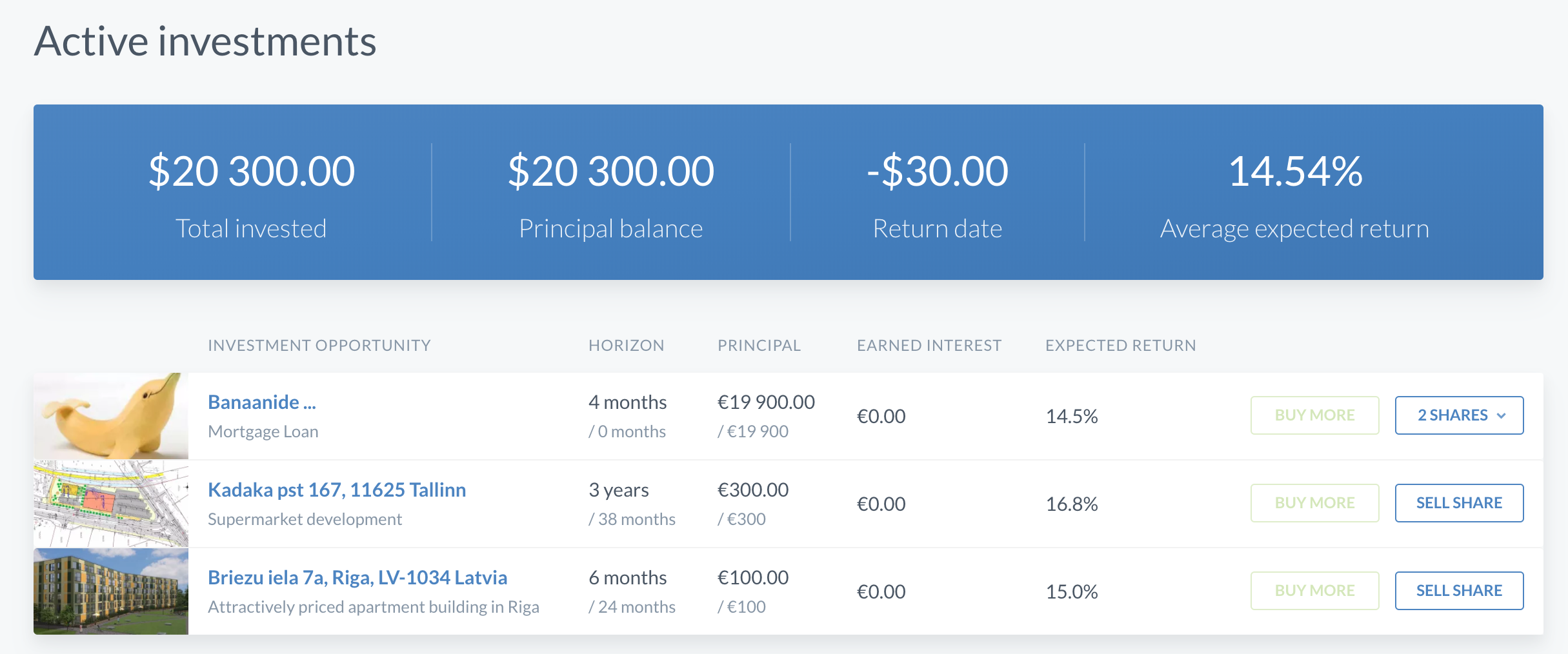 How to sell your investments on our marketplace?
Go to your investments portfolio and look at active investments. Choose the investment, you would like to sell by pressing the "Sell share" button.

After what you need to set up a price, so choose the amount you would like to sell your investment to another investor.
The last step is to confirm the sale offer by entering the code you received via text message or using the Google Authenticator.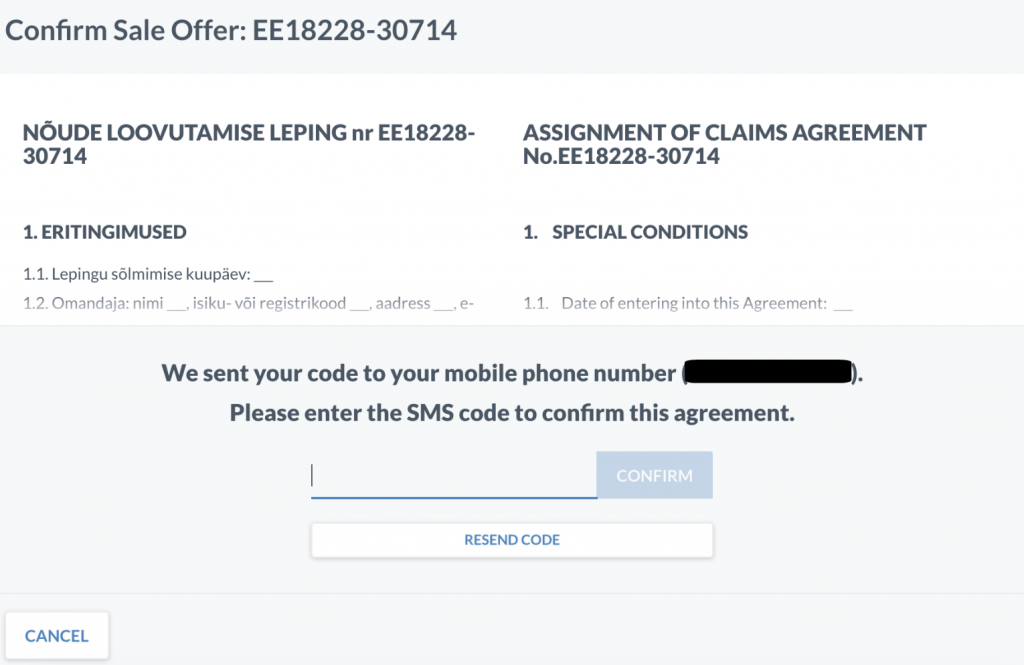 And from now on, when going to the Marketplace then this is how you are going to see your investment offer:

In case you want to change your offer, then go to your portfolio and press the button "Edit offer". Keep in mind that you need to cancel the offer before making any changes, so press the button "Cancel sale offer" to do so.

How to take your investments off the marketplace?
Go to your portfolio and under active investments choose the one that you are currently offering on the marketplace. Press on the "Edit offer" button and on the next page the "Cancel sale offer" button.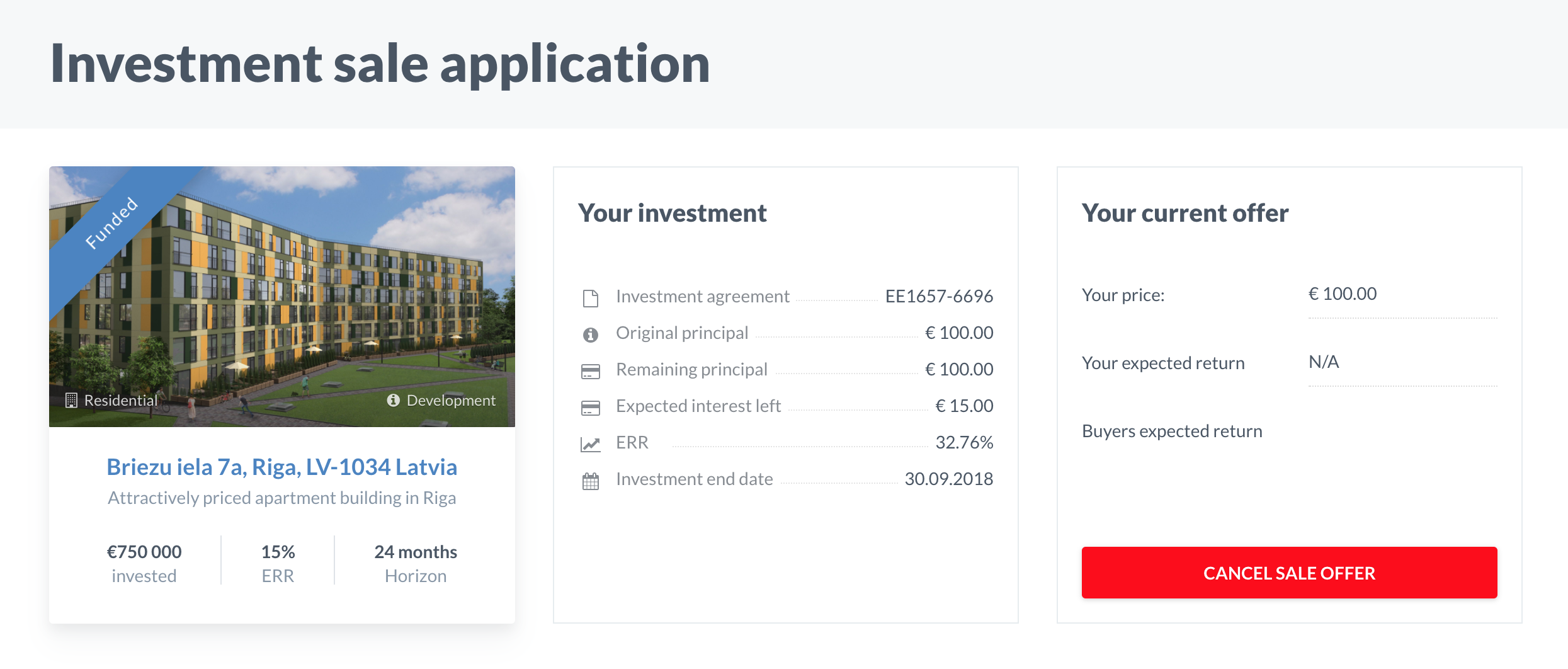 And that's it. Simple isn't it?
Crowdstate's marketplace creates the long-awaited liquidity for your investments, allowing you to sell your investments before their end date, and thereby get the money back sooner. Investors wishing to increase their investment portfolios also have the opportunity to acquire investments made by other investors from the secondary market.
In addition to the purchase and sale of investments, our secondary market enables you to move your private investments into your company's open investment account.
Have fun while investing! 🙂