Reading time: 4 min
There are only a few more days until 2018 ends so it's a good time to take a recap of what's happened on Crowdestate platform over the past year – statistics, new features, and investment opportunities.
Crowdestate crowdfunding platform in numbers
Before you know it, Crowdestate is turning 5. During that time investors have funded 125 investment opportunities, including many reputable real estate developers projects and many companies seeking to grow, but needing working capital. Several of the investment opportunities have already successfully exited, with 43 of them repaid in full with interest earned.
The amount that has been repaid to investors exceeds 27 million euros.The historic average IRR of exited investment opportunities is a remarkable 20.42 % p.a.
You can visit Crowdestate's statistics page over here.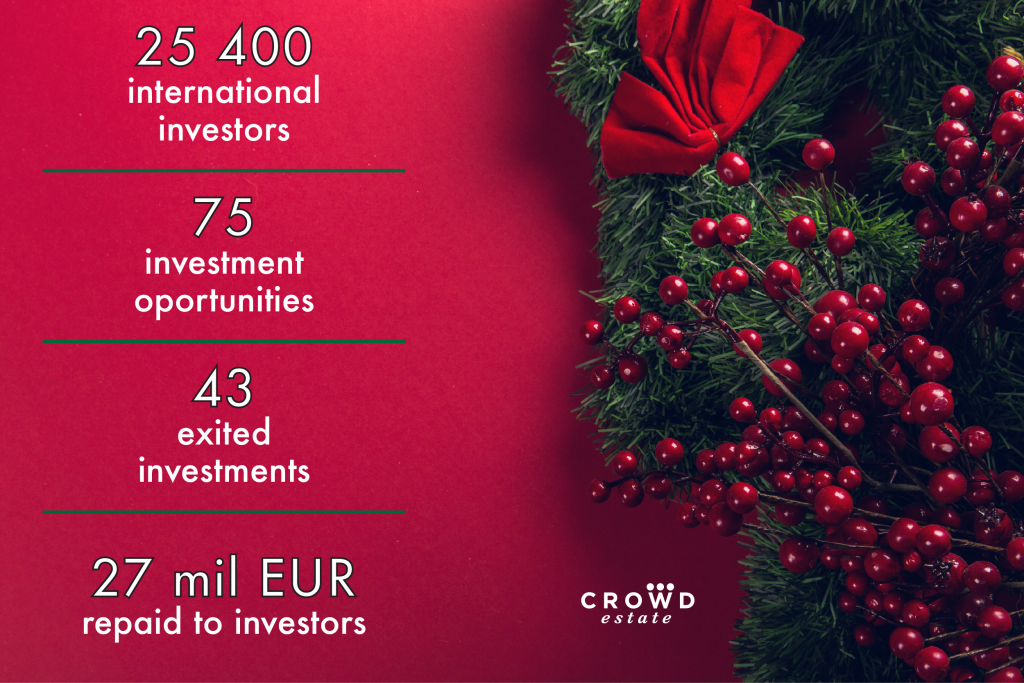 New features on Crowdestate crowdfunding platform
It is our goal to provide a good user experience and a versatile investment platform for all people interested in investing with us. Keeping this in mind we launched the following new features on our platform in 2018:
Secondary market – You are able to sell and/or buy real estate, corporate finance, and mortgage loan investments from our marketplace.
Visit our marketplace here.
Read blog post: Crowdestate marketplace: how to sell and/or buy investments?
New pre-booking system – No more limits, 100 eur guarantee to all the investors and everyone can participate in funding (in case the project is overfunded, the investments will be distributed proportionally among the investors).
Read blog post: New pre-booking system: what you should know!
Verifying – Identification of our users is related to the new anti-money laundering regulations and our plans to apply for a permit from the Financial Supervision Authority of Estonia to operate as a payment institution.
Read blog posts: Crowdestate and Veriff: how to verify your identity and Crowdestate replies: Why we chose to verify your accounts?
Updated Autoinvest – Different capital and investment types have explanations added to them, you are able to set up your Autoinvest to invest in projects, which have multiple funding rounds and different risk classes. Not to mention, during pre-booking when your Autoinvest has made an investment you are able to invest manually as well – yay!
Read blog posts: Autoinvest automated investment tool and Crowdestate risk raiting
New blog – Our blog is more user-friendly and thanks to different tags (such as for beginners, how-to, important updates etc.) you can find different blog posts much easier. We will start publishing blog posts in Italian as well.
You can check our blog here.
Documents in different languages – Finally you are able to create interest statements and balance reports in other languages as well (not just Estonian).
You can access your reports under your portfolio (Overview – Reports).
Moving investments between accounts – If you have more than one investment account under your user account, then you can easily move investments between those investment accounts.
You are able to find the instructions under FAQ and Investment account section.
Multiple investment accounts – Before you were able to have only 5 investment accounts, however, there aren't limits any longer, so invest for your whole family or set up as many investment accounts for your personal use – why not, who cares.
You are able to find the instructions under FAQ and Investment account section.
The website is also available in German and Italian.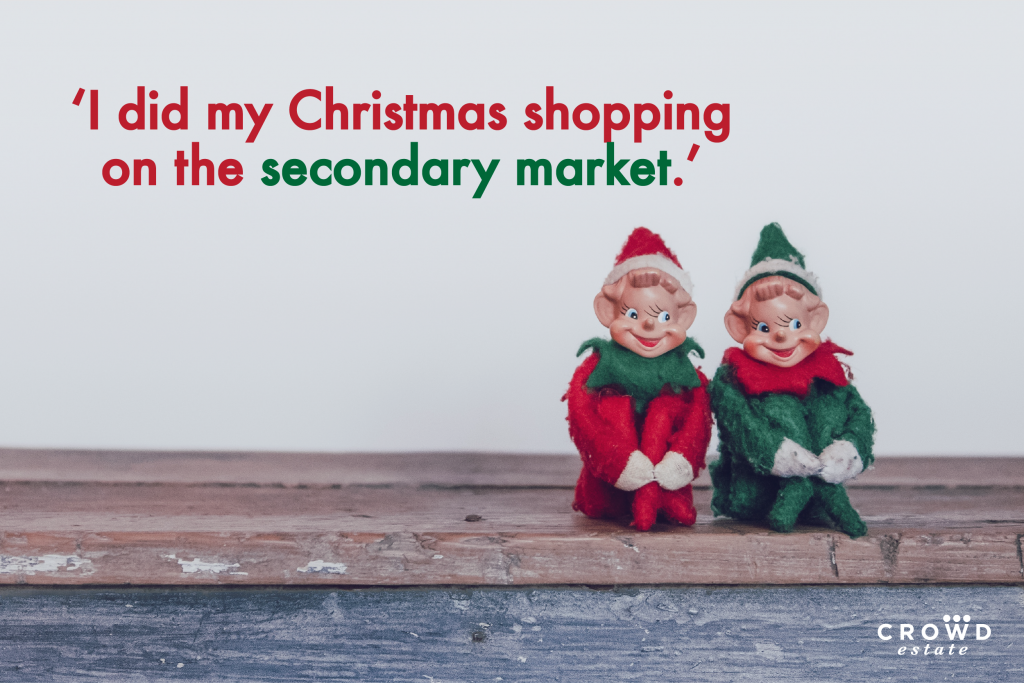 Investors and investment opportunities
We started 2018 with almost 17 000 international investors, however, we will end this year with 8000 additional investors from all over the world – 25 400 investors altogether. That's sick! We are grateful to all the investors who have helped us grow, we'd be unable become better without you.
Join Crowdestate investors here.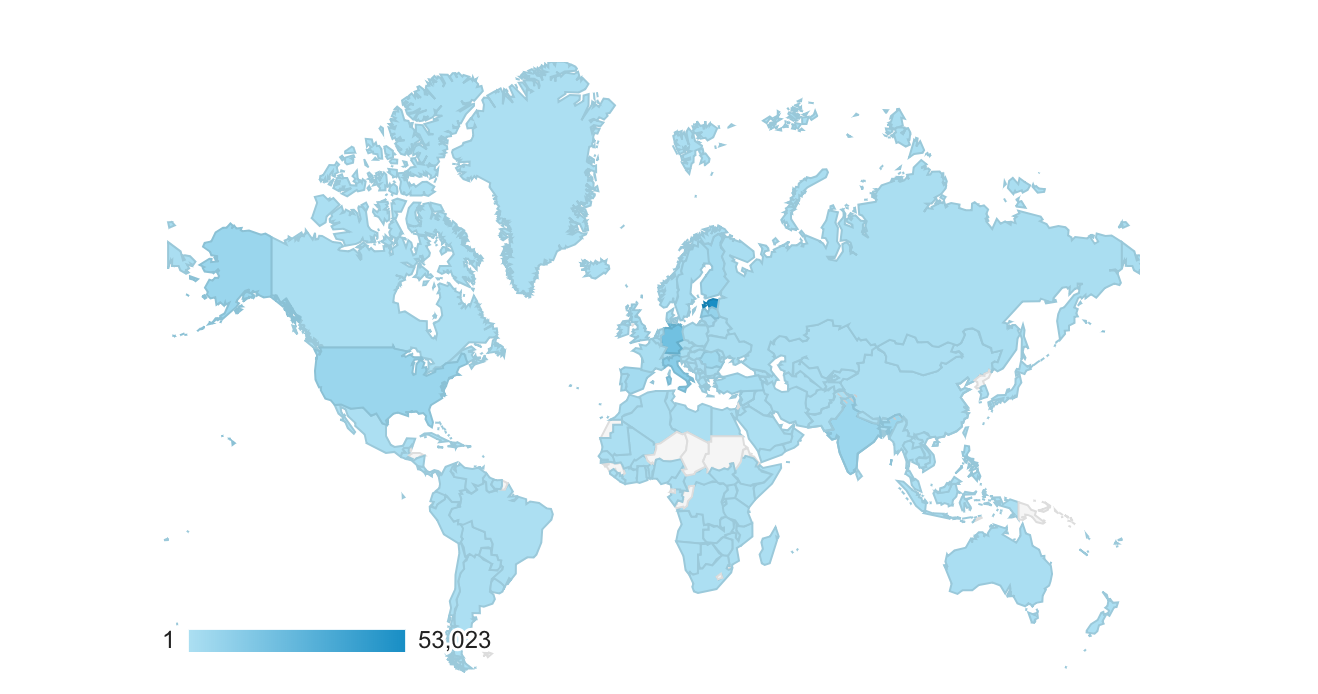 If we continue on talking about growth, Crowdestate has expanded its team to Italy and has already successfully funded some real estate development projects.
Read blog post: Invest in Italy with Crowdestate
As of 2018, we can happily say that we have funded over 100 projects, 71 of which were presented to our investors this year from Estonia, Latvia, and Italy.
Give our investment opportunities a look.
Newsletter
Since autumn Crowdestate sends out a newsletter, which gives an overview of the past 2 months most important news, published blog posts, new investment opportunities, and not to mention reading and podcast recommendations.
Another newsletter will be sent out at the beginning of January, and you don't have to be a Crowdestate's registered member to start receiving it. You can join our newsletter here.
The newsletter is currently in Estonian and English.
ADD PIC
Social media channels
Besides Facebook, where you are able to keep yourself up to date with our new investment opportunities, blog posts, general news, and giveaways, we are also posting relevant content to LinkedIn, Google+ and Instagram.
On LinkedIn, you are able to find information regarding our new investment opportunities and published blog posts.
On Instagram, there's a great overview of our exited projects and currently available investment opportunities in our marketplace. We also publish info regarding new investment opportunities to our Instagram Stories.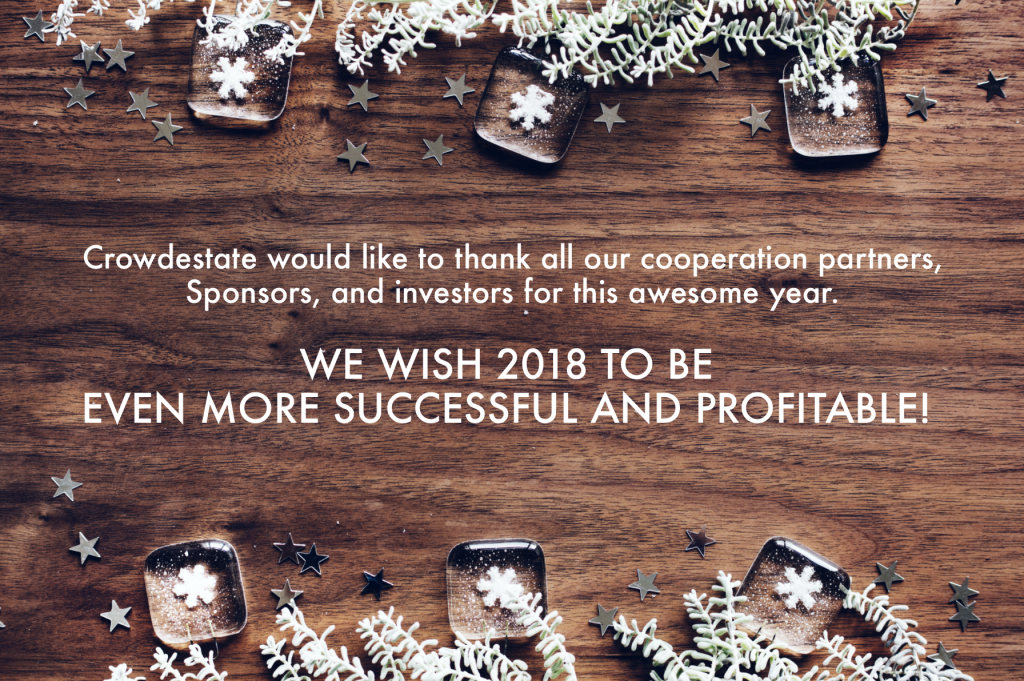 The full annual report can be downloaded here.