Reading time: 50 sek.
We sent a password reset reminder e-mail to Crowdestate users today and the direct password reset link provided in the e-mail will expire early tomorrow.
In case you did not have time to reset your password today – don't worry, you can do it anytime. We will give you a brief walkthrough of the password changing process and screens you will see.
Start by ordering a new password reminder e-mail.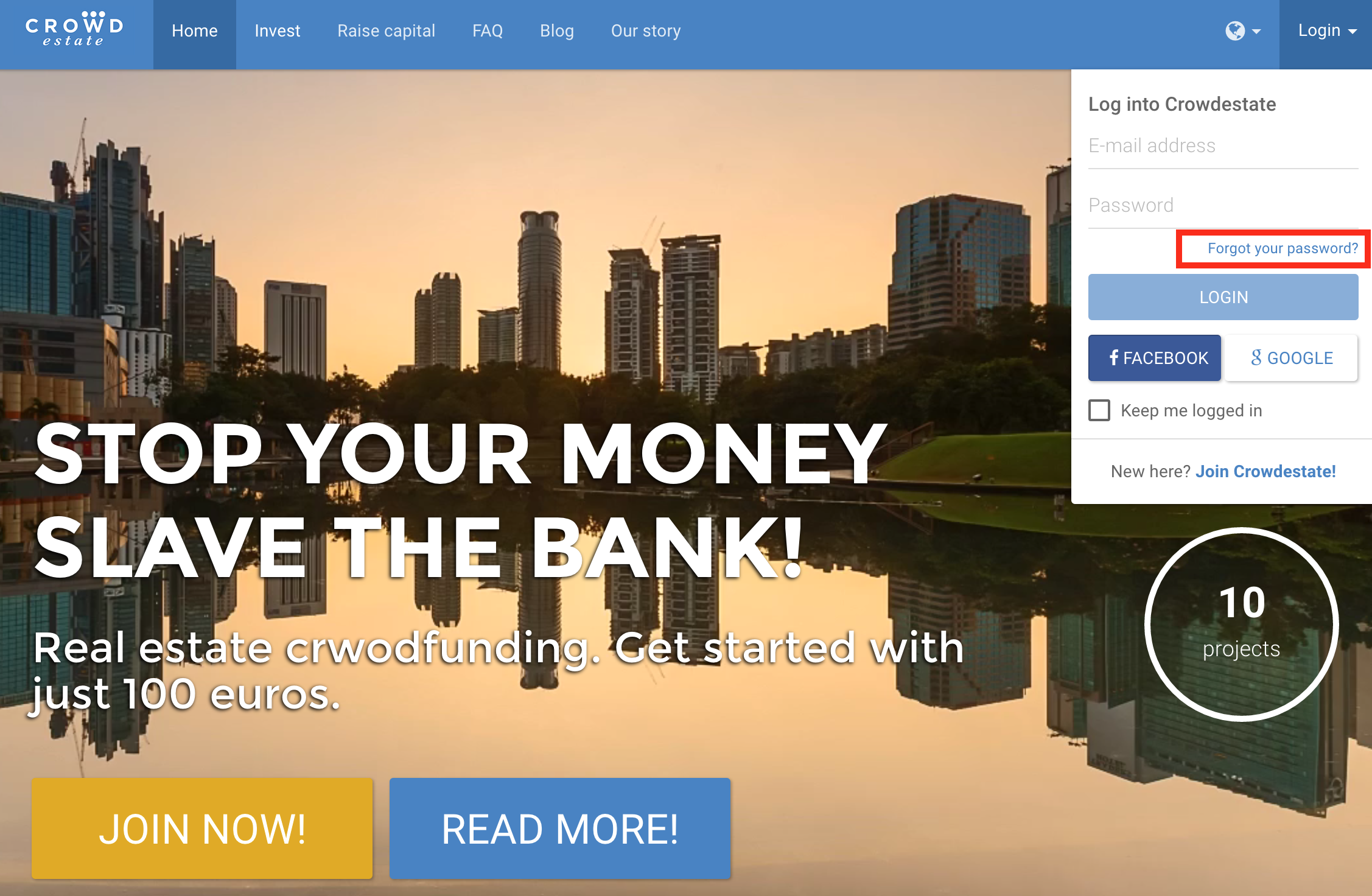 Please enter the e-mail address you used to register with Crowdestate onto the form.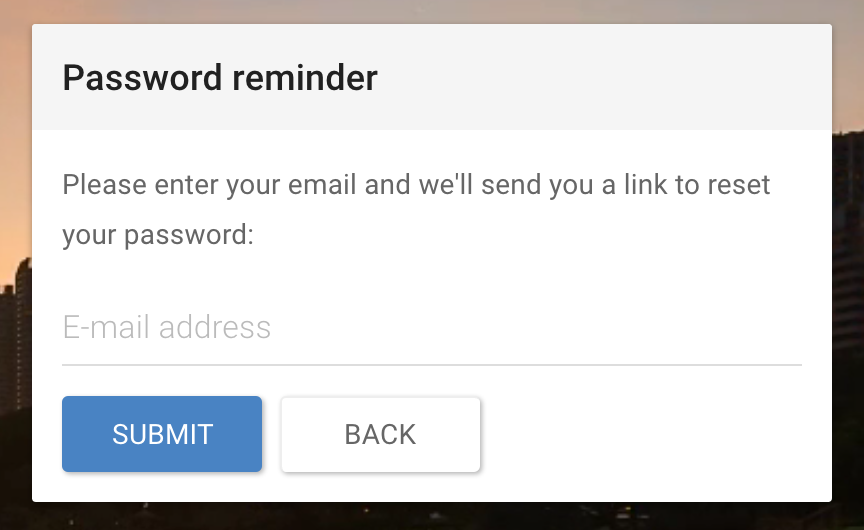 Clicking "Submit" generates your personal password reset link and sends it to your e-mail. NB! The password reset link is valid for only 24 hours.
Click on the link in your e-mail. You will see the following form – please enter and re-type you new password. The third gray field contains your unique password reset token, that can be also found at the end of the link in your email.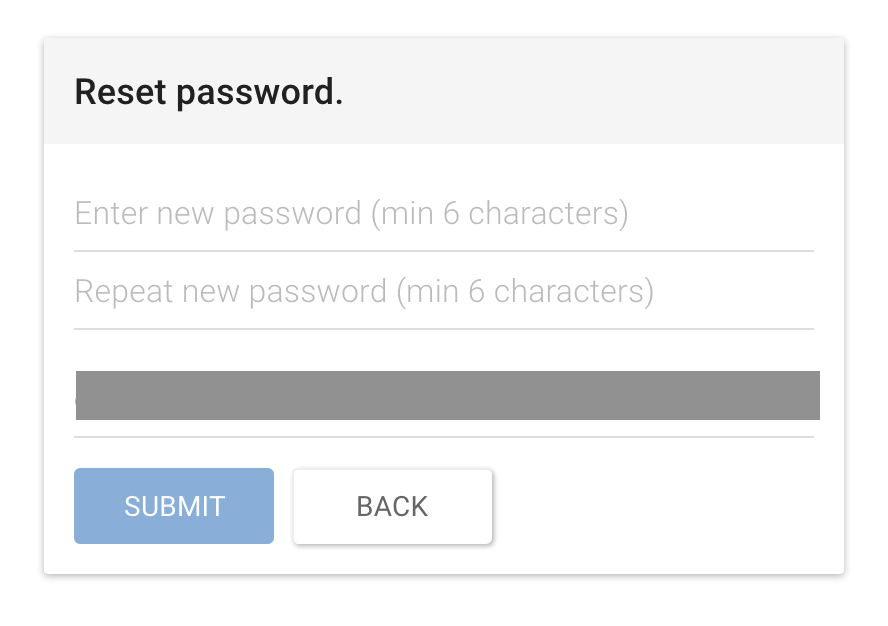 Please take good care of your password!