Reading time: 1.20 min.
Our 44 Kopli Road, Rae, Estonia investment opportunity was originally intended to be completed without attracting senior loan. No senior loan means much lower risks and this offering was directed toward our lower risk tolerance members.
Due the lack of leverage the project's expected IRR as estimated be around 10 – 14% per annum, which we believe is very much in line with the lack of risks arising from using additional leverage.
While our previous projects have been subscribed really fast, the slow funding progress of this project was a complete surprise both to us as well as to some of our investing members. Kristi Saare has written a nice blog post claiming the crowd to be spoiled by high yield expectations.
As the funding campaign progressed slowly, we did a quick survey among the participants and asked, would they be interested to continue if we add some 200.000 euros of bank loan to increase the potential returns. Most of the participants found this proposal acceptable and so we started our negotiations with local commercial banks.
In the last week of October, we received a suitable funding offer and started the project on October 27th, 2015 by acquiring the 44 Kopli Road land plot. We have started the preparations for construction works that should start in coming few weeks.
Please find some statistical data about this crowdfunded project below!
Geography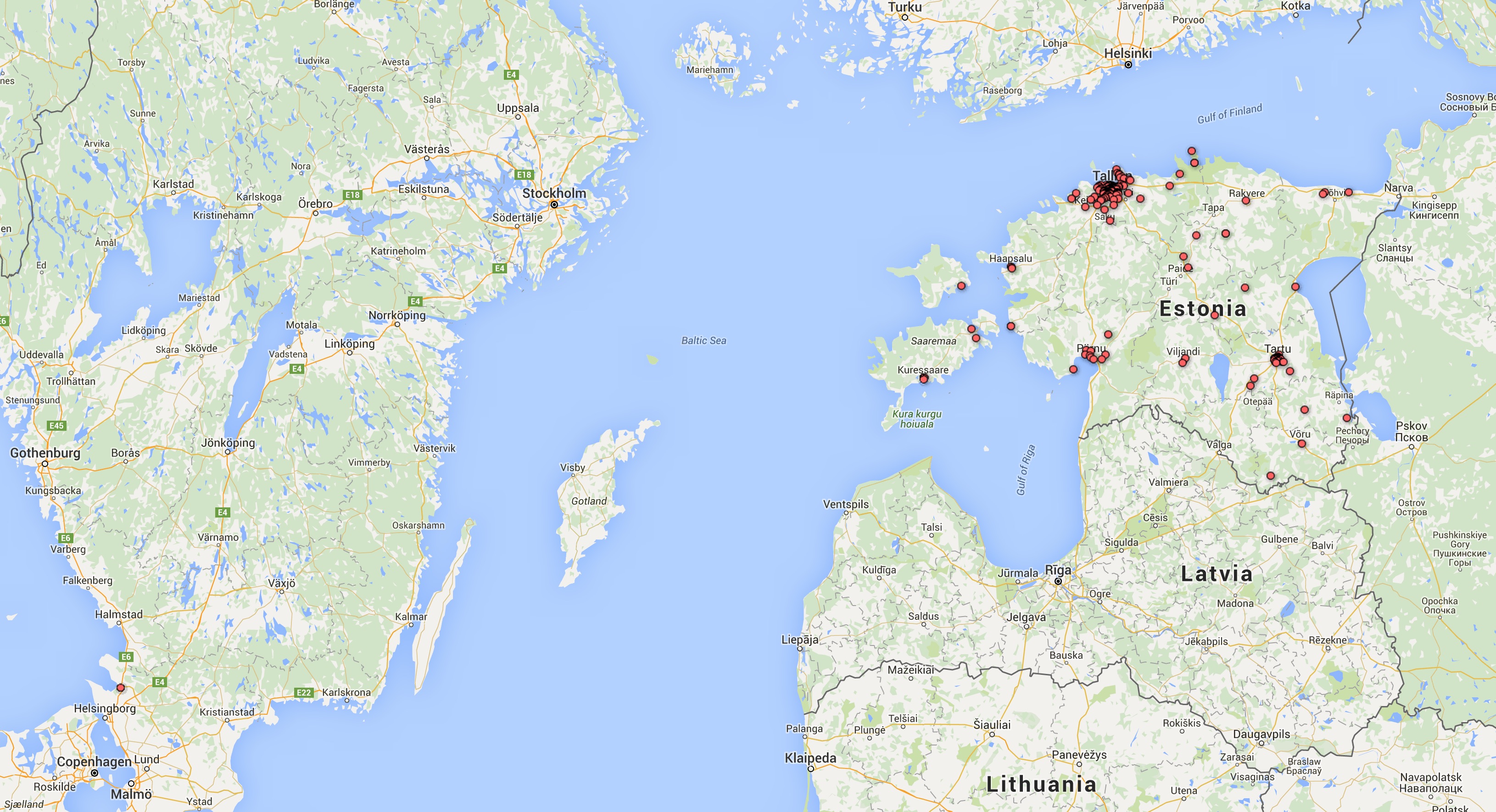 As usually, most of the crowdfunders come from Estonia along with one Swedish investor.
This investment opportunity reminds us our previous Rootsiküla Apartments investment opportunity, where we saw a strong local investment interest from the fellow inhabitants of Peetri borough.
Number of participants, investment median values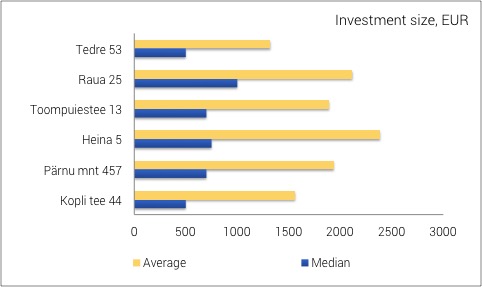 Both median and average investment values have decreased compared to our previous projects.
The average invest size was 1.651 euros, the smallest individual contribution was 100 euros and the largest single investment 100.000 euros.
Private persons vs companies
76% of the participants (153) in 44 Kopli Road investment opportunity were private persons and 24% companies (49). At the same time, 54% (169 900 euros) of funding came from companies while private persons contributed 46% (144 000 euros).
Men vs women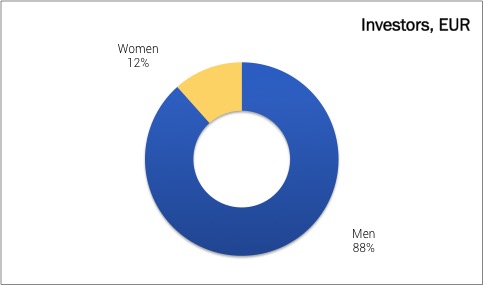 71% of the participants (144) were men and 58% women (58).
Men contributed 88% of the total investment while the women contributed 12%.
.
.
.
.
.
Median values of both male (500 euros) and female (250 euros) investors were much lower than average.