Reading time: 4 min.
Let's take a look back at June 2021 – new, completed and overdue projects, payments made to investors and secondary market transactions.
Successfully funded projects
In June 2021, 11 new investment opportunities were launched on Crowdestate's crowdfunding platform, out of which 4 were from Estonia, 5 were from Latvia, 1 from Romania and 1 from Portugal. A total of 7 projects were funded. The total number of funded projects increased to 338, in the amount of EUR 105 169 151.
New investment opportunities on the platform
Villa in Rua do Faroli, Almancil
Ausekla 4, apartement nr 16 (III)
Ausekla 4, apartement nr 16 (II)
The average investment amount in June was EUR 349.23. Compared to the last month, the average investment amount has increased by EUR 14.54.
Exited investment opportunities
A total of 8 successful exits were made during the month of June and the total number of investment opportunities that ended successfully increased to 228.
The total amount of EUR 1 187 808.87 was paid out to investors. Including principal repayments totalling EUR 1 165 194.23, interest payments totalling EUR 22 614.54, and late fees in the amount of EUR 0.10.
Successfully exited investment opportunities:
Frame, Marina di Massa, Toscana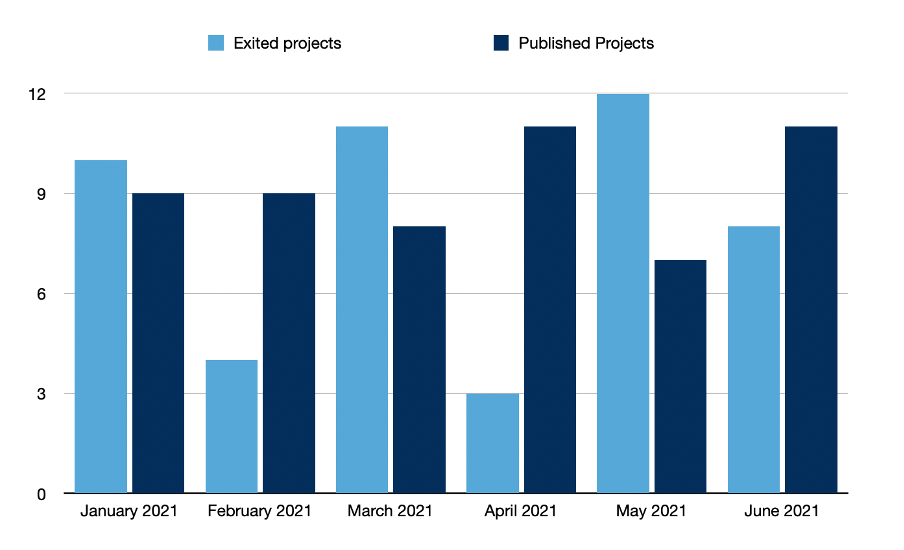 Marketplace statistics
32.86% of Crowdestate investors are active in the secondary market. In June, 388 investment offers were published for sale, in the amount of EUR 307 358.89
and 133 investment opportunities were bought in the amount of EUR 43 927.90
The most-traded project was Nord Company, which was published for sale 50 times. The most bought project this month was also Nord Company, which was bought a total of 17 times.
June pay-outs and overdue projects
Repayments to investors were made from 38 different investment opportunities totalling EUR 366 850.87 of which EUR 241 416.70 were principal repayments, EUR 109 685.57 interest payments, and late fees in the amount of EUR 15 748.60.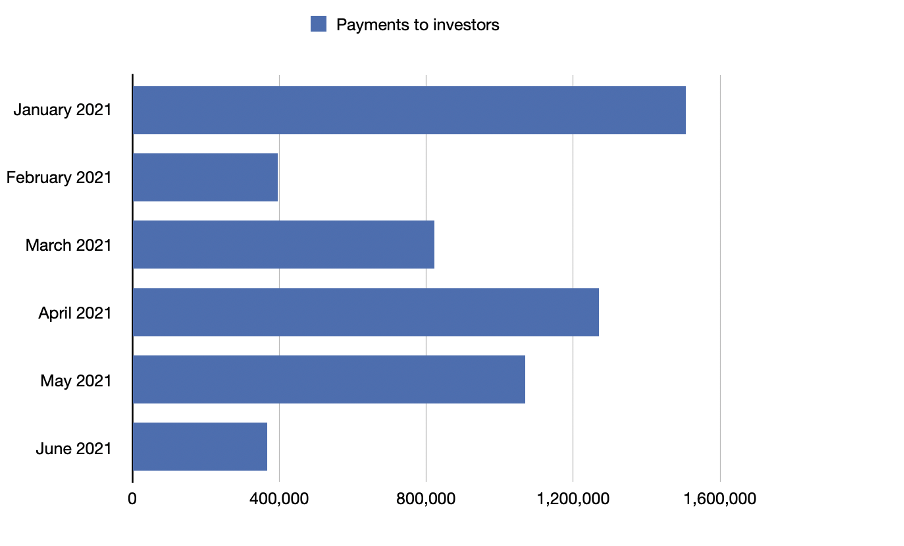 As of July 1st, payments of 22 different projects had been late, totalling EUR 11 617 150.86, including EUR 5 817 756.89 principal, EUR 1 897 773.19 interest payments and late fees in the amount of EUR 3 901 602.78.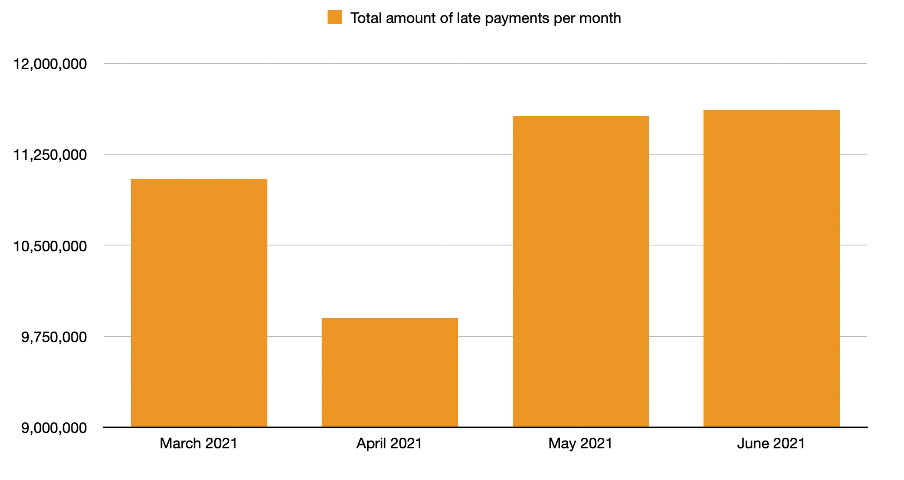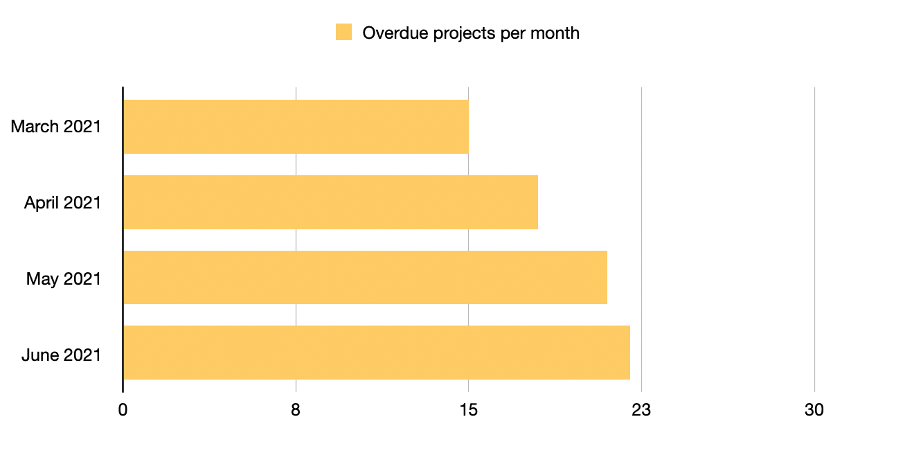 The total list of overdue projects can be downloaded on our statistics page.
Thank you for investing with us!