Reading time: 4 min.
Let's take a look at the start of 2021 – new, completed, and overdue projects, payments made to investors, and secondary market transactions.
Successfully funded projects
In January 2021, 9 new investment opportunities were launched on Crowdestate's crowdfunding platform. 6 out of them were Estonian projects and 3 projects were from Latvia. With the help of Crowdestate investors, 9 loans were financed.
The total number of launched projects increased to 302, in the amount of EUR 100 617 551.
New investment opportunities on the platform
Jaunkori, Latvia
Sprukstes iela (I)
Oja tee 4, Loo alevik, Jõelähtme vald (II)
Koru põik 5 (III), Saue vald, Alliku küla
Rae põik 6, Rae vald, Harju country, Estonia (II)
Väike kaar 33c, Tartu (IV)
Helme Hooldekodu (IV)
Tamme, Uuta küla
Barona 55, Riga
The average investment amount in January was EUR 321.42. Compared to last year's December, the average investment amount has decreased by EUR 52.92.
Exited investment opportunities
A total of 10 successful exits were made during the month of January and the total number of investment opportunities that ended successfully increased to 188.
The total amount of EUR 1 350 256.53 was paid out to investors. Including principal repayments totalling EUR 1 275 517.01, and interest payments totalling EUR 74 739.52.
Successfully exited investment opportunities:
Väike kaar 33c, Tartu (II)
Väike kaar 33c, Tartu (III)
Paevälja tee 6, 8, 10, Lubja küla, Viimsi (VI)
Paevälja tee 6, 8, 10, Lubja küla, Viimsi (VII)
Sala Bolognese, Bologna, Italy (I)
Kesalille tn 7, 9 ja 11, Veskimöldre (III)
Kesalille tn 7, 9 ja 11, Veskimöldre (IV)
Corso Vercelli 11, Novara, Italy
Balozu 7, LV-1048, RigaVia De Coubertin, Potenza, Italy (III)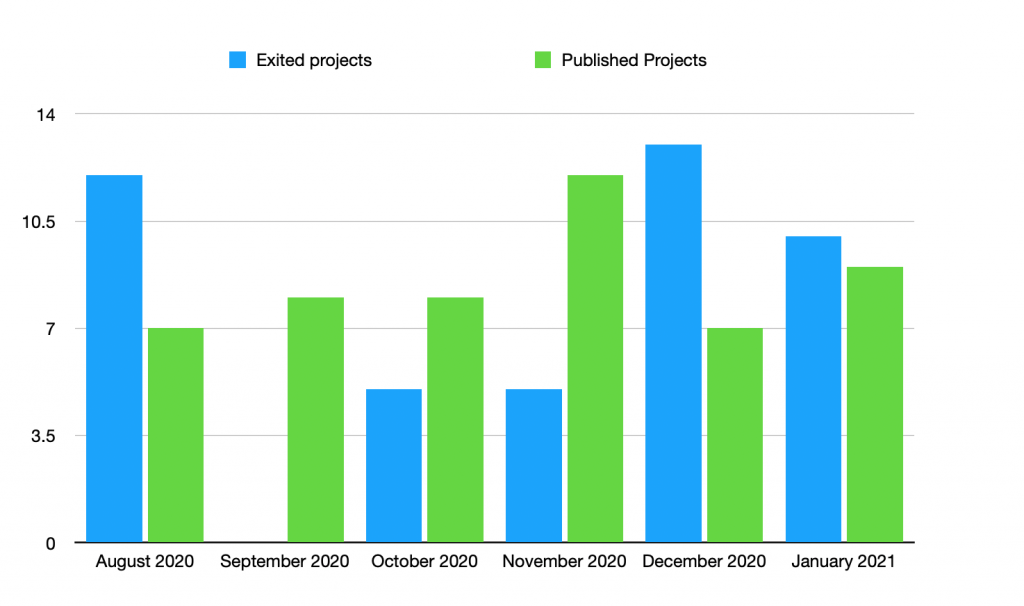 Marketplace statistics
32,13% of Crowdestate investors are active in the secondary market. In January 1036 investment offers were published for sale, in the amount of EUR 748 793.14 and 500 investment opportunities were bought in the amount of EUR 190 024.20.
The most-traded project was Mezaparks Residence, which was published for sale 100 times and bought 19 times.
January payouts and overdue projects
Repayments to investors were made from 43 different investment opportunities totalling EUR 1 506 048.86, of which EUR 1 400 256.53 were principal repayments, EUR 105 792.33 interest payments, and late fees in the amount of EUR 0.44.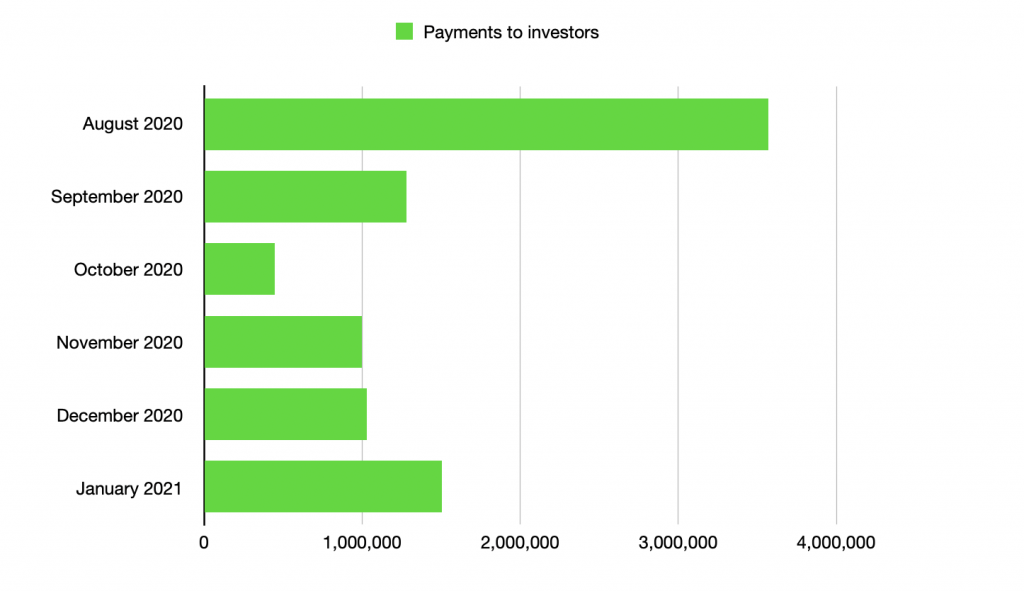 As of February 1st, payments of 13 projects (including a total of 30 different investment opportunities) had been late, totalling EUR 10 449 150.3, including EUR 5 933 098.67 principal, EUR 1 225 073.13 interest payments and late fees in the amount of EUR 3 290 978.54.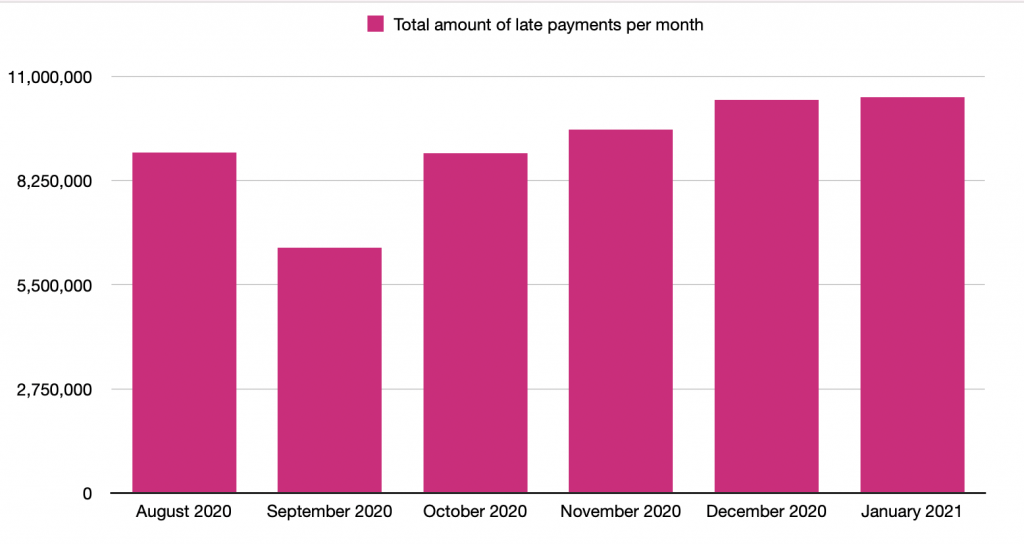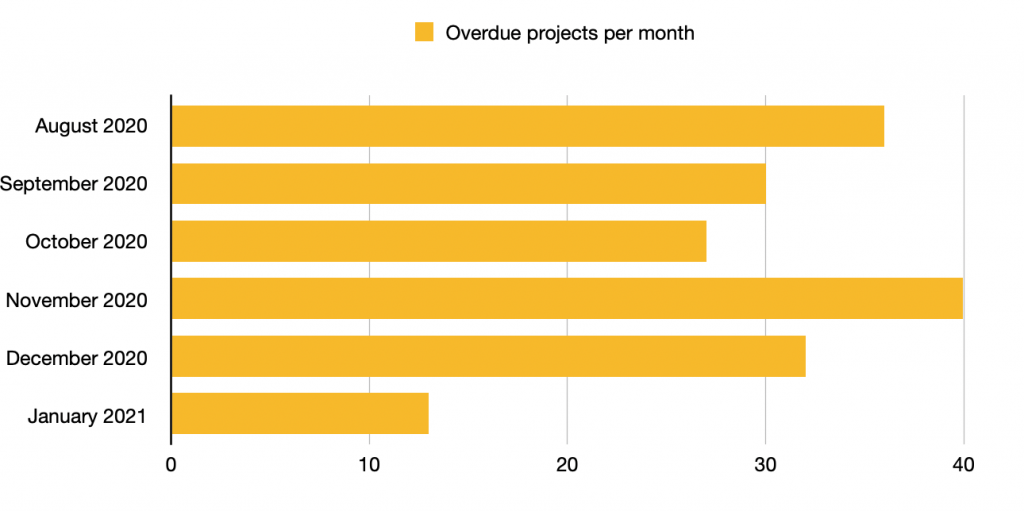 The total list of overdue projects can be downloaded on our statistics page.
Thank you for investing with us, and happy new year!