Reading time: 3 min.
Let's take a look back at August 2021 – new, completed and overdue projects, payments made to investors and secondary market transactions.
Successfully funded projects
In August 2021, 11 new investment opportunities were launched on Crowdestate's crowdfunding platform, out of which 5 were from Estonia, 4 were from Latvia and 2 were from Romania.
A total of 18 projects were funded. The total number of funded projects increased to 371, in the amount of EUR 110 161 000.
New investment opportunities on the platform
Blvd. Timisoara 103A, Bucharest, Romania (II)
Heinapõllu 7,9, Kulli küla, Raasiku vald (II)
Koru põik 5 (V), Saue vald, Alliku küla
Vatra Dornei 2A, Bucharest, Romania
Kaiju iela 12/14, Liepaja (II)
Koru põik 7 (VII), Saue vald, Alliku küla
Ristiku 4, Pukamäe küla, Kohila vald (II)
The average investment amount in August was EUR 448.16. Compared to the last month, the average investment amount has increased by EUR 85.8.
Exited investment opportunities
A total of 3 successful exits were made during the month of August and the total number of investment opportunities that ended successfully increased to 238.
The total amount of EUR 923 513.46 was paid out to investors. Including principal repayments totalling EUR 871 000, interest payments totalling EUR 52 413.46, and late fees in the amount of EUR 0.
Successfully exited investment opportunities:
L. Koidula 32, 10150 Tallinn (V)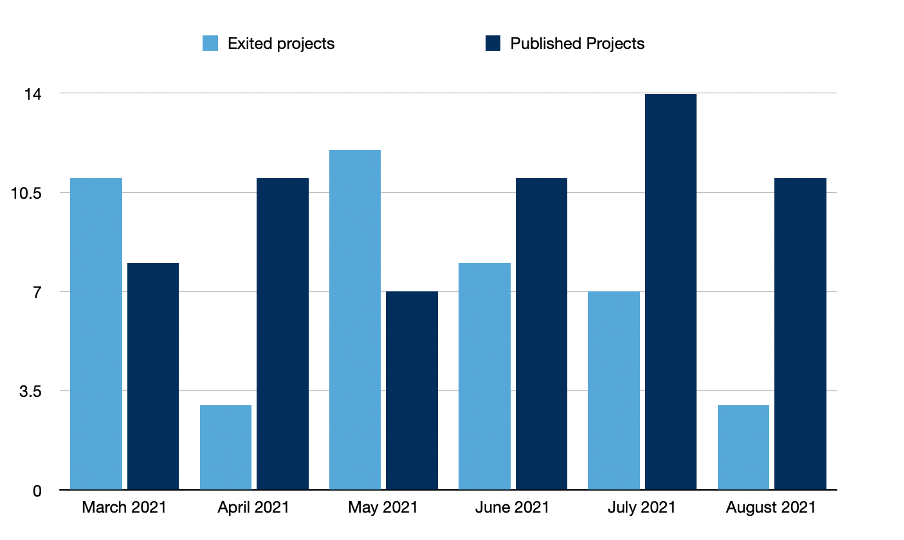 Marketplace statistics
32.76% of Crowdestate investors are active in the secondary market. In August, 596 investment offers were published for sale, in the amount of EUR 635 525.14 and 174 investment opportunities were bought in the amount of EUR 74 816.88.
The most-traded project was Blvd. Timisoara 103A, Bucharest, Romania, which was published for sale 34times.
The most bought project this month was also Instituudi tee 132 (III), 76401 Saue vald, Laagri, which was bought a total of 15 times.
August pay-outs and overdue projects
Repayments to investors were made from 23 different investment opportunities totalling EUR 1 050 060 of which EUR 1 021 100 were principal repayments, EUR 28 960.22 interest payments, and late fees in the amount of EUR 0.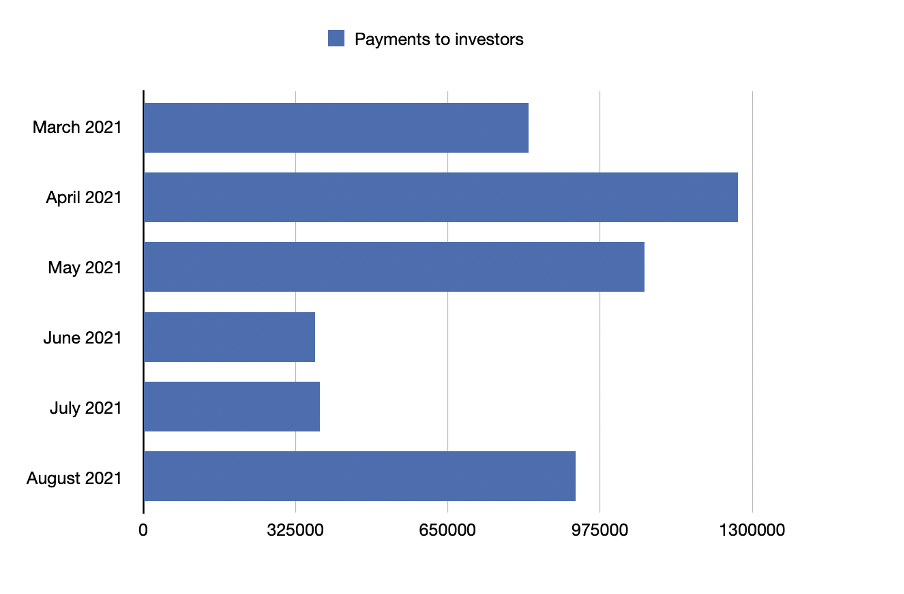 As of September 1st, payments of 22 different projects had been late, totalling EUR 10 654 422.16, including EUR 4 998 260.84 principal, EUR 1 919 488.95 interest payments and late fees in the amount of EUR 3 736 672.37.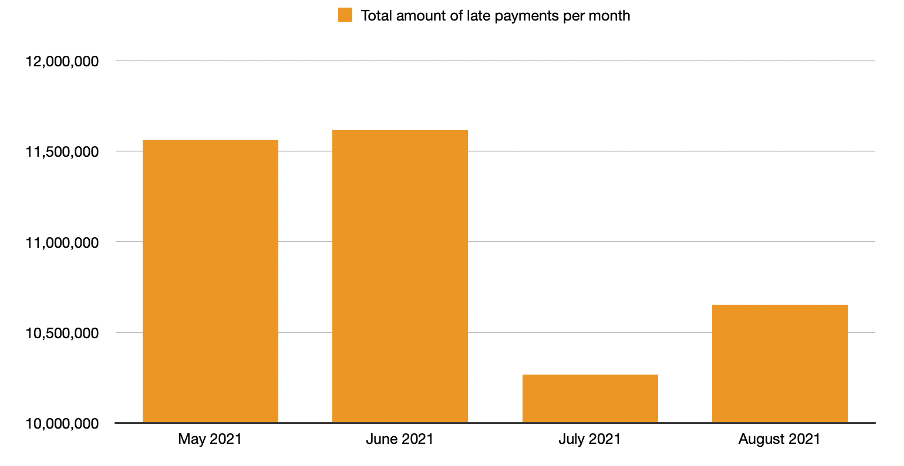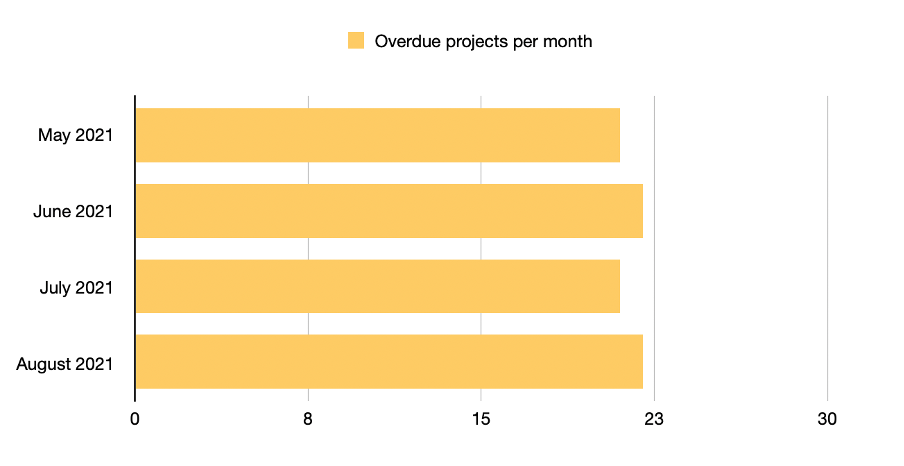 The total list of overdue projects can be downloaded on our statistics page.
Thank you for investing with us!