Reading time: 2 min
Georgian real estate market
In June 2014, the EU and Georgia signed an Association Agreement, which entered into force on July 1, 2016. The agreement introduces a preferential trade regime – the Deep and Comprehensive Free Trade Area (DCFTA). This regime increases market access between the EU and Georgia based on having better-matched regulations.
In 2017, the number of residential transactions rose dramatically to a record 28 000 units, reflecting a 21% increase over 2016. The share of newly-built flat sales (54%) outweighed old flat transactions, due to a large number of newly constructed units that were built during 2017. In accordance with registered sales transactions, the overall transaction volume grew by 10%, reaching USD 1.17 billion. The growth steadily continues in 2018 and 2019 in both the primary and secondary markets.
During the last 5 years, Georgia has continued increase in international visitors – 21% average annual growth. As a result, the country has 70% hotel occupancy rate and high demand for short-term rentals all year round, especially in Tbilisi. Resorts in Batumi and Gudauri are attracting a lot of domestic and foreign buyers for summer and winter properties.
According to the World Bank's Ease of Doing Business Report 2019, Georgia ranks 6th for 'ease of doing business' among 190 economies, 4th for 'ease of starting a business', and 4th for 'ease of registering property'. Fitch Ratings has affirmed Georgia's Long-Term Foreign Currency Issuer Default Rating at 'BB-' with a Positive Outlook. Standard & Poor's and Moody's rated Georgia as 'BB-' and 'Ba2' respectively.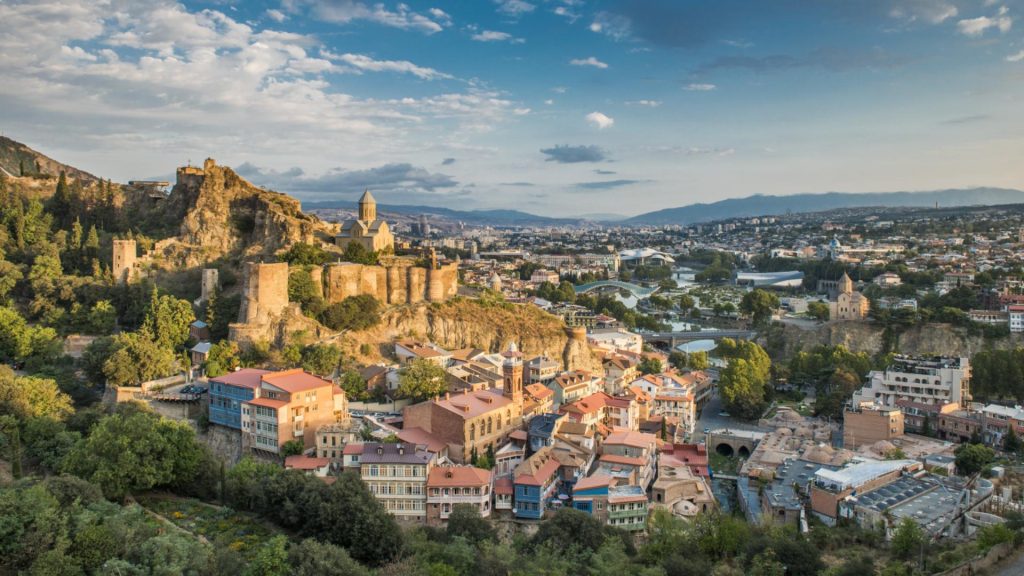 How is Crowdestate entering the market?
Looking to expand the team and offer to diversify portfolio for the investors Crowdestate is expanding in Georgia. Giorgi Chalaganidze is in charge of the activities in the country. With the experience of working for international organisations and different markets, Giorgi is developing new and strengthening existing partnerships with successful local developers.
Already 17 investors from Georgia have an active investment account with Crowdestate. You can sign up as well: https://crowdestate.eu/en/home . Read more about Crowdestate HERE.
If you want to fund your project with Crowdestate, you can contact our teams in
Read more about funding your project with Crowdestate on our blog or website.