Reading time: 3 min
Suure – Pärna, Liikva project offered investors an opportunity to fund the construction of the first special care "village" in Estonia, "Liikva Päikeseküla" (Liikva Sun Village). The aim of such a village is to provide living, working and therapy opportunities for people with an autism spectrum disorder. It is established approximately 20 km from Tallinn in Harku municipality.
The project included the construction of three family houses (30 rooms in total) and a therapy house (total 1600 m2 gross buildable area). According to the contract construction cost is EUR 2.76 million + VAT.
Even though banks and the country itself were not willing to fund such project, the project Sponsor SA Liikva Päikesekodu (Foundation Liikva Päikesekodu) received a grant from the European Regional Development Fund (ERDF) in the amount of EUR 1 020 000.
Thanks to Crowdestate investors Suure – Pärna, Liikva project Sponsor received enough finances to start with the construction works. Crowdestate investors helped to raise EUR 728 900 through 4 funding rounds. At the time of the 4th funding campaign, the ERDF had made two payments in the amount of EUR 399 752.
Project's main details:
Expected Investment period 13 – 18 months.
Investment period 2 – 6 months.
Expected rate of return 11 – 13% p.a.
Secured by 1st rank mortgage.
The Sponsor has reached halfway through the construction work. All utility works have been done, prefabricated logs and roof structures of three houses have been installed, also roofing, window installation and cabling works. Houses are almost ready for interior finishing works. Construction deadline is October 2020 and works are on schedule.

Pictures of construction work progress: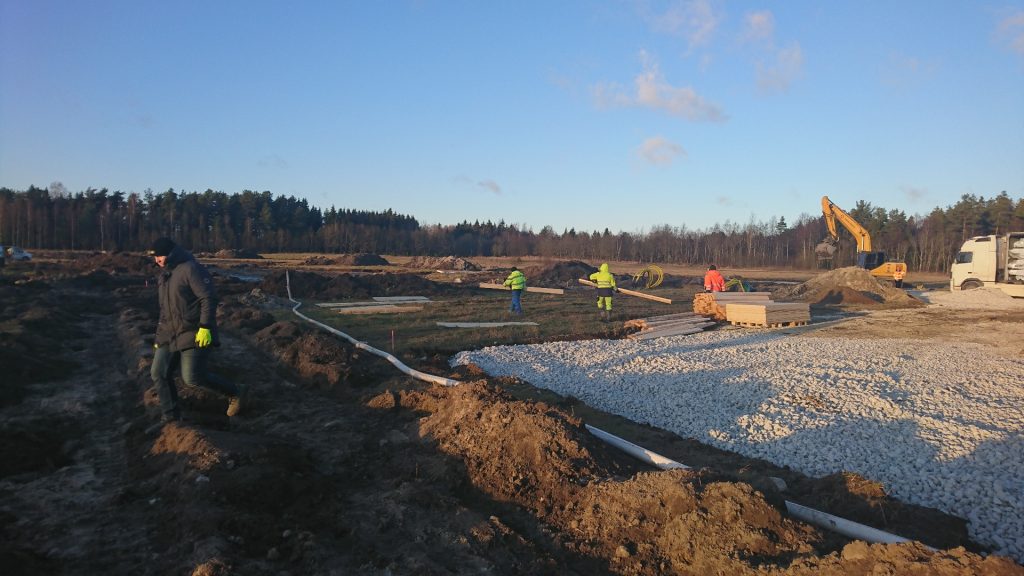 Here is what the Liikva Sun Village should look like in the future: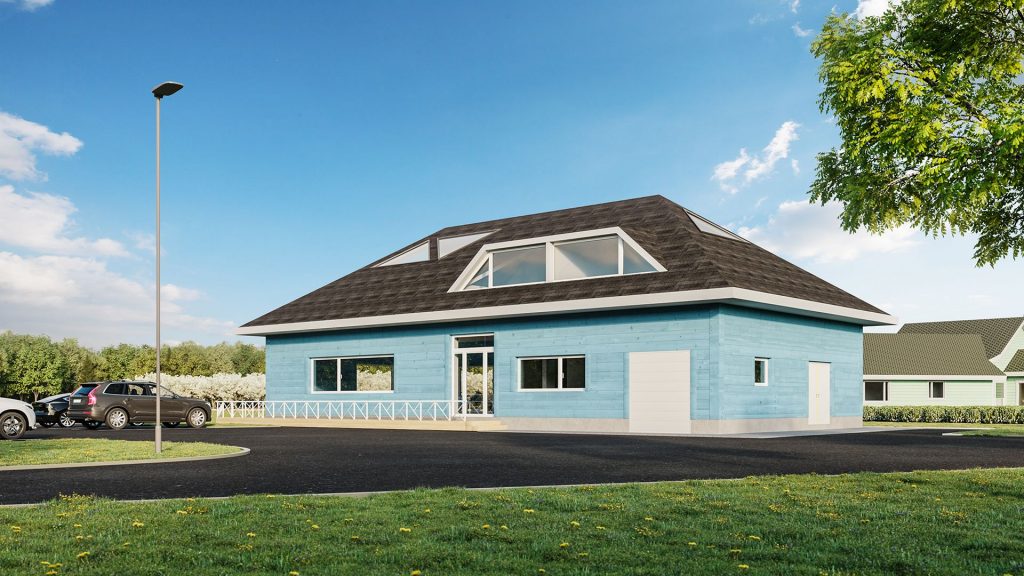 Just 6 months after the first funding round was presented to Crowdestate investors, the project Sponsor has received funding from Rural Development Foundation (for Estonian translation: Maaelu Edendamise Sihtasutus).
As a result, all 4 funding round investors have received back full payments of principal and interest in the amount of EUR 756 980. The final return rate turned out to be 11-13%.
According to Janno Kell, project manager of Liikva Päikeseküla AS, the cooperation with Crowdestate was very successful and helped the foundation to implement its long-planned idea. He adds: 'Crowdestate is a professional partner who does a very thorough preliminary work before making a decision to crowdfund the project. The strength is the readiness and ability to evaluate the project as a whole. The lack of client's previous experience in the active field does not preclude reaching cooperation, and time is invested in understanding the specifics, risks and solutions. The big advantage is the presence of a project manager who manages a specific customer relationship from the first contact to the exit from the project, a compact management team and a clear and short decision chain.'
We want to thank all 1851 investors who made this project possible. We are so proud to have you on board!