Reading time: 6 min.
Traditionally, real estate is an asset class known for stability and long-term profitability. The real estate market isn't prone to volatility, unlike the stock market. It also provides excellent returns – better than stocks and bonds without all the drama. Plus, you'll have a tangible asset that you can leverage to profit from new opportunities.
When you add the fact that the value of your investment increases with time, you must wonder why everyone and their grandma isn't investing in real estate.
Why don't more people invest in real estate?
A vast knowledge gap is the primary reason real estate investing is not so popular. Some people are not sure how it works, the benefits, or both. So, to them, it seems complicated with lots of paperwork. They also believe it's strictly for certified experts with tons of money to play around with.
The truth is you don't need a truckload of cash to start investing in real estate. There are alternatives to conventional real estate investing such as REITs and Real Estate Crowdfunding that drastically lowers the barrier to entry. You mustn't be an expert, and you don't need to have lots of money.
What is the cheapest way to begin real estate investing?
Real Estate Investment Trust (REIT) and online real estate crowdfunding are the easiest way to start investing in real estate.
A REIT is a company that pools funds from investors to invest in real estate. They own, operate, or finance real estate deals and pay out profits to investors in the form of dividends. This way, individual investors can earn from real estate investments without all the hassles associated with buying, managing, or financing the properties themselves.
REITs invest in a variety of real estate properties, which include apartment blocks, commercial buildings, retail outlets, warehouses, and hotels. REITs can be traded publicly like stocks, which makes them highly liquid, unlike investing directly in a physical property. A REIT offers you an opportunity to invest in real estate with little money and have a company run it on your behalf.
An even cheaper way to real estate riches is through online real estate crowdfunding. With as little as EUR 100, you can start investing in online real estate crowdfunding platforms. Asides lowering the barrier into real estate investing, crowdfunding enables you safely diversify your portfolio. Rather than have all your eggs in one basket by putting down, say EUR 30 000 in a single property deal, crowdfunding will allow you put small amounts in different types, classes and locations of real estate deals. This way, you spread the risk across and minimize your exposure.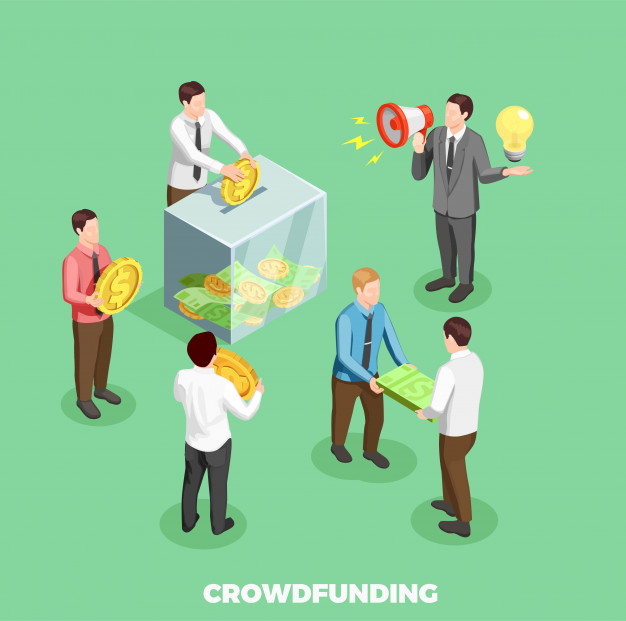 How does real estate crowdfunding investing work?
Real estate crowdfunding allows you to join a pool of investors to invest in equity or debt of a real estate project. The best part? You can invest with little money – as low as EUR 100. In return, you'll own a share of the property or its underlying mortgage and receive periodic payments.
Real estate crowdfunding falls under two primary types:
Equity crowdfunding: Investors share ownership of the property and earn from rentals income and also share the proceeds if the property is sold.
Debt crowdfunding: Investors earn interest income from property mortgage payments. They do not own the property and get nothing if or when the property is sold.
Real estate crowdfunding is a neat way to earn passive income. Investments are made online through a variety of platforms some of which might take a small fee for their services. For example, Crowdestate doesn't have any investing fees but does have a 2% marketplace fee for selling your investments.
Investments usually last for a specific period, with the principal repaid at the end. That is if everything goes well.
What are the best books on real estate investing for beginners?
To get started with real estate investing, you must know the basics. Here is our curated list of the best books on real estate investing for newbies:
The Book on Rental Property Investing by Brandon Turner
The ABCs of Property Management: What You Need to Know to Maximize Your Money Now by Ken McElroy
The Book on Flipping Houses: How to Buy, Rehab, and Resell Residential Properties by J Scott
The Flipping Blueprint: The Complete Plan for Flipping Houses and Creating Your Real Estate-Investing Business by Luke Weber
Build a Rental Property Empire by Mark Ferguson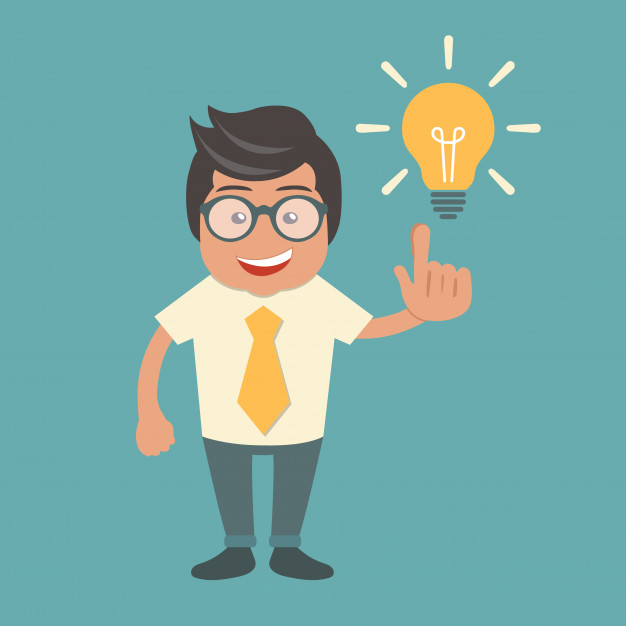 Top 5 advantages of real estate crowdfunding
Real estate crowdfunding platforms have revolutionized the way people invest in the property market. Almost anyone with a smartphone and internet connection can gain easy access to real-time market data and make purchase decisions right away.
Here are the top 5 advantages of real estate crowdfunding
1. Passive income with stable returns and little maintenance
Being a landlord can be tasking. From sourcing for the right property, buying, selecting the right tenants, and evicting the wrong ones to maintenance and repairs, it's no picnic.
Real Estate Crowdfunding provides you with an excellent stable return without any of the hassles involved with being a landlord. With just a few clicks, you can complete an investment in a property. Every other thing is handled by the crowdfunding platform, who are the deal sponsors. So, all that you do as an investor is to relax and keep an occasional eye on your investments. You may not even get to see the properties in question.
2. Low entry bar (from as little as €100 per project)
The property market is no longer the exclusive preserve of the rich. Now, crowdfunding has made it an all-comers affair. Some platforms even let you own a slice of property deals with just 100 EUR. This means that you can enjoy the benefits of real estate while keeping your downside risks to a minimum.
3. Hedge against inflation
Inflation refers to a loss in buying power. To hedge against it, you need an asset that is expected to gain value or at least maintain its value in time. Not only do property assets appreciate in value over time, property value and rental income also tend to increase with a rise in inflation. This makes real estate an ideal hedge against inflation.
To protect your money from the harmful effect of inflation, it makes sense then, to invest in real estate or real estate crowdfunding platforms.
4. Portfolio diversification
Portfolio diversification is one of the basic tenets of investing. And real estate crowdfunding is one of the best vehicles to diversify your portfolio.
Real estate helps to stabilize your portfolio as it hardly affected by the volatility of the stock market. You cannot predict a crash in the equities market, so having some of your investment in real estate helps you weather the storm better.
Real estate crowdfunding allows you to invest small amounts in a property deal. This makes it easier to invest in multiple projects across different classes of properties, location, and even crowdfunding platforms. That way, you'll avoid losing all your investments when one deal defaults. It's very improbable that all the projects you invested in will default at the same time since they are not subject to the same factors.
5. Long Term Financial Security
Investing in real estate crowdfunding gives investors peace of mind that comes with long term financial security. Long term financial security is achieved when you have a source of steady income, such as that from owning rental properties.
Furthermore, land and buildings tend to appreciate with time. While this is so in most cases, location is also a critical factor. Therefore, you must carry out due diligence, including researching the neighbourhood before investing in any real estate deal.
Unlike stocks, bonds, and other investments, crowdfunded real estate properties are not publicly traded in the market. Therefore, prices don't swing depending on the market. This is where real estate crowdfunding differs from REITs, which offers investor stocks that are traded and whose prices continually fluctuates. They are affected by many external factors, while the value of a crowdfunded property remains immune to any change in the economy.
Conclusion
Crowdfunding has changed how you can own income-generating properties. Real estate crowdfunding allows you to enjoy the benefits of real estate investing with little money and without all the hassles involved. You get excellent returns on your investment, which guarantees you long term financial security.
This is a guest post contributed by Lucas P. who is a real estate investor and crowdfunding enthusiast. He runs the website Ampleinvest.com where he reviews and compares platforms for everyday investors in Europe.
This article was provided for informational purposes only, and it should not be construed as an offer, solicitation, or recommendation to buy or sell any investment or security or to provide you with an investment strategy.