Reading time: 1min.
To satisfy investor demand for safer investments we will be offering investment opportunities in Central Europe, starting with Prague – the heart of Europe.
As one of the best-preserved European capitals, Prague today is a marvelous place to live and a popular tourist destination. In 2019, the capital of the Czech Republic was ranked as the 69th most liveable city in the world. The population is steadily increasing and has reached 1.3 million.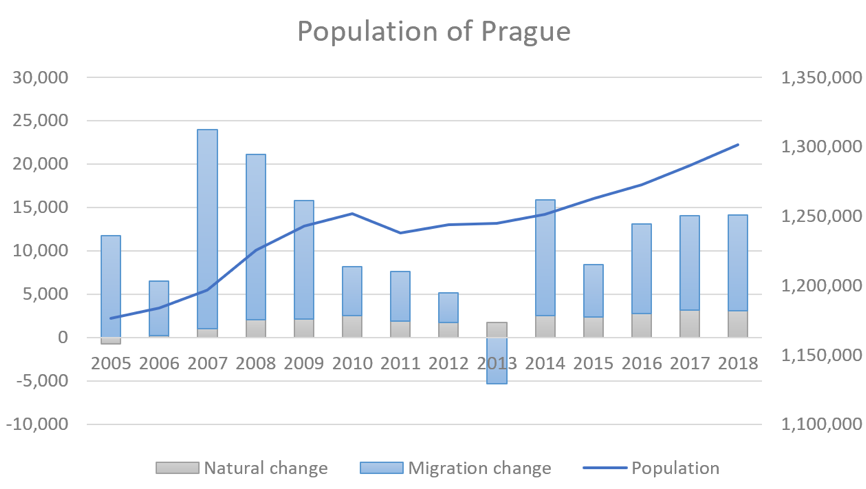 In 2017 Prague was the 5th most visited European city after London, Paris, Rome, and Istanbul. During the financial crisis, the number of annual tourists dropped merely 5%, whereas since then it has increased by 82%.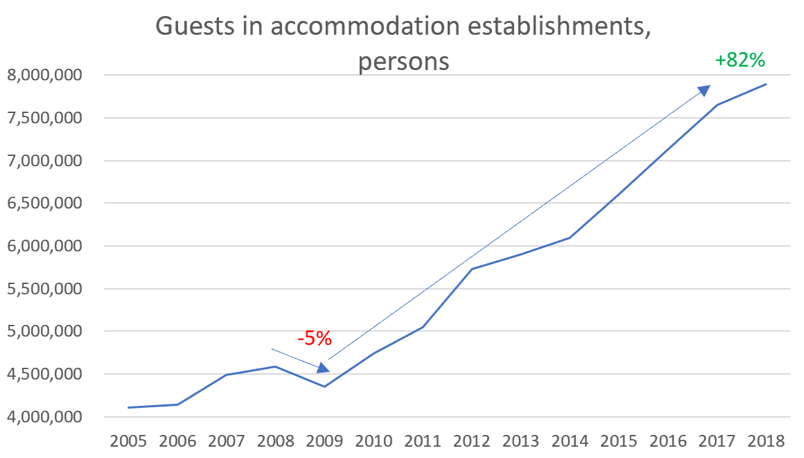 The population of Prague is well employed. During the peak of the last financial crisis, unemployment in the capital reached 5.1%. Since then it has decreased to the current 1.9%.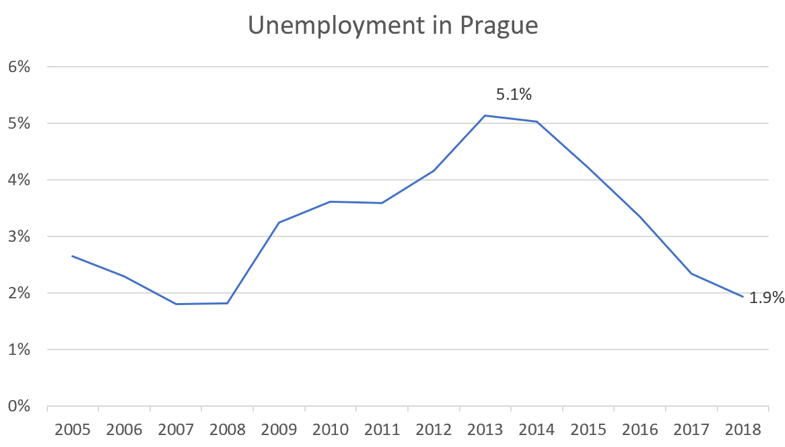 All these new residents and tourists need to sleep somewhere. One would expect that this has caused a boom in construction. Yet if we look at the number of building permits granted, dwellings started and completed, we see something different.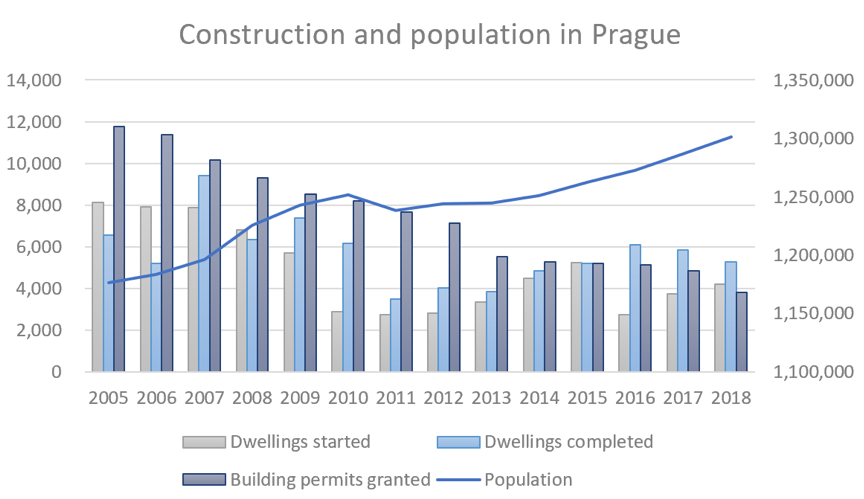 While the population increases, the supply of new living space is actually in decline. This is mostly due to a lengthy and cumbersome building permit process. In 2018 around 4 000 permits were issued – the only ⅓ of the 12 000 issued in 2005.
In 2019, 5 600 apartments (+12% yoy) were sold in Prague. The average sqm price in Prague as of February 2020 is 98 000 CZK (3 900 €). This marks a 14.4% YoY increase. Though the recent price increase has been significant, it's helpful to look at this with regards to the long preceding stagnation. Below you can see a comparison of Eurostat House Price Index (which captures prices increase of residential property) between Estonia and the Czech Republic.
Residential real estate prices in the Czech Republic stagnated many years until continuing their ascent in 2015. The rise in recent years has been significant but not euphoric – merely a "catching up" due to the absorption of excess units built pre-2008.
Property prices in Prague continue to increase due to favorable demographics, booming tourism and tight limits on new construction. None of these trends is expected to weaken any time soon. Prague continues to be a great place to invest in.
Population, tourism and construction numbers obtained from the Czech Statistical Office. Prices from statements by leading real estate developers Trigema, Skanska Reality, and Central Group.