These step is mandatory to confirm your Crowdestate account.
You can choose two different methods:
Validation with Google Authenticator
Validation with SMS

They are both simple and safe ways to use.
Validation With Google Authenticator:
If you choose these method, you must download a
Google Authenticator app
, then you scan the QR code and insert the code to verify your identity.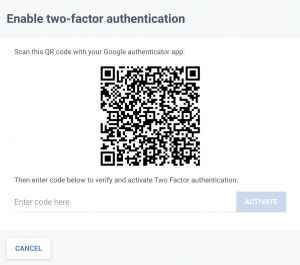 SMS method:
Insert in to the appropriate space your phone number and remember to enter your country code.
After these step, click on "Click here to verify" and in a few second you will receive the code via SMS.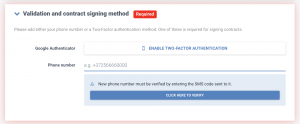 Now the autentication process is complete and you can proceed wih the next step about ID verification.
In case of questions or you need some help, write to us atinfo@crowdestate.eu and we'll help you out!